Five Star Service for Tanzania Safari
by Linda Lingyak
(USA)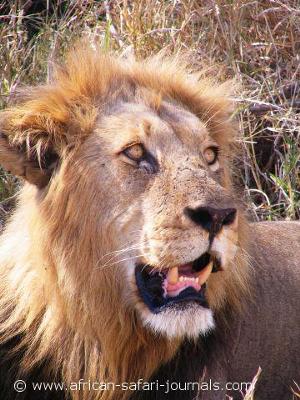 The real highlight of our trip was all of it. A complete learning experience from start to finish, thanks in part to Elkana and others. I loved to learn about the people and their culture.
Safari Operator Performance
Our safari was with Naipenda Safaris in conjunction with Ebright Travel.
Five stars for both Ebright and Naipenda. Ebright was very informative and knowledgeable about safaris in Africa. Connie was always in touch with me by e-mail, phone and mail walking me through all the steps I needed to take for my trip.
Connie is a very detailed person and was sure that we felt comfortable about our plans. Connie also followed up after our vacation to be sure everything was suitable. Thank you for recommending Ebright and Connie for me.
Naipenda was equally as helpful. Kudos for Naipenda for having Elkana Saning'o Olorukoti as our guide. He was not only very informative and extremely knowledgeable about where he brought us, but went out of his way to make us happy by spending extra time with us, having water for us every day, and making sure we were settled each day after our safari. Not to mention, Elkana is polite, kind, gracious, interested in his clients, and had went above the call of duty for us and our needs. Thank you.
Accommodation
Olasiti Lodge, Kikoti Tented Camp, Bougainvillea Lodge, Seronera Lodge, and Losirwa Tented Camp. All is very quaint and the layout of each related to the area.
Food
The cream soups were very good and of tradition. The chicken, lamb, potatoes, etc were all seasoned with the special herbs of Zanzibar which made it different and unique from the US. I like to try cultural foods. It was a pleasure to experience African food.
Wildlife
The "Big Five" was the quest. Interesting enough, some people there include the giraffe in the Big Five making it the "Big Six".
Though, we were offered many other wildlife viewing indigence to the areas we visited. The camel is one animal that was brought into The Great Rift Valley to see how well a camel(s) could survive in the Valley. They are still doing well after seven years.
The huge imprint was the last day of viewing of the lions. It was a question, but then it happened, and there they were in all their glory. Acting very natural on their territory. The lions interacted freely, playfully, being sure that we would not become too invasive in their awareness of our presence.
Typical Day
After our breakfast, our guide was waiting for us to bring us on our adventure for the day. His spirit and enthusiasm got us in the mood for our day adventure.
Every day was different and new with excitement and waiting for us to experience something fresh, and see sights that we had never seen before. Our memories are full of treasures of photos, videos, sounds, sights, & experiences of a lifetime.
Other Activities
Visited Arusha village and took a canoe ride in the Arusha National Park. Very, very splendid.
Tips and Advice
Listen to the travel agent and guide(s).
The meds were the most useful items in my luggage.
Linda's Safari Details:

Rating: 10/10

Safari company used: Naipenda Safaris in conjunction with Ebright Travel (make a direct enquiry)

Parks visited: Arusha National Park, Tarangire National Park, Ngorongoro Crater, Serengeti National Park, Lake Manyara National Park - Tanzania

Date of safari: June 9th for 9 days

More reviews for Ebright Travel »

More Ngorongoro Safari Reviews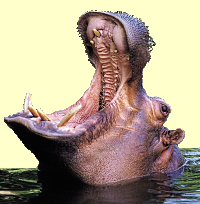 Join in and write your own page! It's easy to do. How? Simply click here to return to Ebright Travel.