Kirkman's Kamp Review
by Valerie Peck
(USA)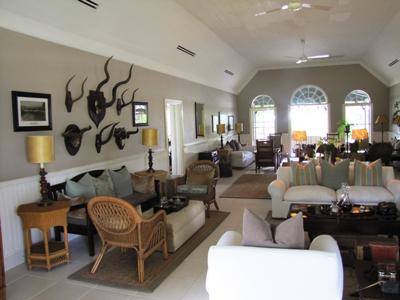 Kirkman's Kamp Lodge
I really enjoyed Kirkman's Kamp. Can't forget the rose petals and champagne they put out for me the first night after dinner – if only my honey had been there with me…
Safari Operator Performance
&Beyond was excellent on every count – knowledge of the animals/birds/plants etc., ecosystem, conservation and the accommodations/food/service were outstanding.
They also give back to their community.
The relationships between the guides, trackers, staff, management etc. were very collegial and not what I expected...
Meeting the local guides and trackers as well as the staff and them having time/interest to talk to me, was a highlight.
It was great to get an understanding of the community, how people lived and to talk about issues like integration, life and politics with people who were friendly open and just plain nice.
Accommodation
Kirkman's Kamp – Sabi Sands area of Kruger National Park region.
High on a knoll above the reserve and a large river. Great view – pool, beautiful guest house – one of the original buildings on the property with history and historical value.
&Beyond has a great number of venues that they manage/own. Will use them again.
Food
AMAZING – we ate local fruits/breads/game etc.
We had a traditional BBQ meal one night - ostrich, kudu, melons, greens grown on site etc.
Wildlife
I was there during the 'wet' season and got to see baby elephants, hippos, warthogs, lion cubs and many others.
I saw the Big 5 and so many new varieties of birds I couldn't list them.
On a night drive we saw porcupines, pythons and amazing owls.
Probably 30 different birds and multiples of elephants, giraffes, hippos, warthogs, leopards, lions, all the gazelles, buffalo etc.
Typical Day
Early am wake up – escorted to the main lodge in the dark to a light breakfast.
Off to drive about in the cool land rover to see the animals/birds/insects etc. till light.
Breakfast in the veld home cooked by the guides and a walk around to look at tracks/webs etc. that you can't see on the rover.
Back to camp for a swim in the pool, massage or nap.
Lunch – more food.
Afternoon walk or talk on the history of the area.
Evening drive repeat and look for animals we didn't see (they had radios to help locate the animals but only one rover at a time so that they weren't scared or overwhelmed).
Evening drinks and dinner (you could stay as late as you wanted) and one night entertainment by the staff – local music/dance/singing.
Bath in huge old tub or shower and bed listening to the sounds of the open plains and birds/crickets etc.
Add water and repeat the next day.
Other Activities
I was tired just keeping the log of what I did!
Disappointments
Nothing – other than it was too short!
Tips and Advice
I had enough time in 3 days to do it all but would have enjoyed another day or two. I was there on work and only had that time available.
If you do come up from Jo'burg do fly – it's worth the time saving as you travel ¾ of a day to/from to get there – quite remote but better than 8 hours in a bus!
Remember to pack a light fleece sweater - it kept me warm in the early am and pm and sun off during the day.
More safari clothing tips »
More Sabi Sands Safari Reviews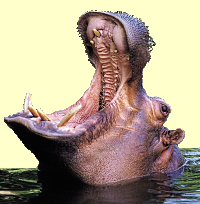 Join in and write your own page! It's easy to do. How? Simply click here to return to South Africa Safari.