Ebright Travel Trip
by Paul Ciolino
(USA)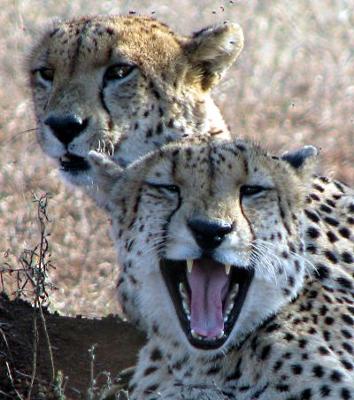 Cheetah Yawn
The trip was fabulous — even more then I expected. Sabi-Sabi was marvelous, Dulini was even better but Royal Legend was not up to the standard of the first two. More on why later...
Planning A Safari
We have traveled internationally for most of our adult lives, so we were not intimidated about planning an African Safari.
We should have been, but we weren't until we actually tried to do it. This is something I would strongly suggest that you not attempt.
We quickly found out that you could;
a) Spend a small fortune and,
b) Still not accomplish what you set out to do.
The best thing that happened to us was finding Connie Ebright. From the very beginning she displayed her expertise in all things African and she did it with great humor and patience.
To further complicate things friends of ours from Australia decided to go to Africa with us. Connie was now coordinating travel on three continents.
This process went on from October through April. During the entire time Connie was phenomenal. This trip was the trip of a lifetime for all of us and it would not have been possible without her expertise.
We located Connie through a travel blog that she had authored. It was one of the best finds that we ever had on the internet. I would urge anyone reading this to look no further for your African Travel Agent. Save yourself lot of grief and worrying. Pick up the phone and call Connie or send an enquiry e-mail. You will not be sorry.
Accommodation
Royal Legend:
Interesting place. Totally in the bush and entirely native run. I would describe their English as mostly marginal.
The camp was extremely well run and the food fantastic, maybe the best of the three lodges we stayed. Service 1st class. Rooms were fantastic, very clean. All drinks were extra - really a turn off after the first two camps where they were complimentary.
Game viewing was poor with the animals being very nervous and skittish. No cats. Guides were not as organized as guides in other camps. The game viewing really drags the rating down here.
Sabi-Sabi:
Definitely 5 star. Guides and trackers 1st rate. Knowledgeable/smart/ motivated could not ask for better education for first time traveler to Africa.
Top to bottom well run, competent, professional. Food was above average. Presentation was always top notch. Rooms were great. In fact the rooms at all of the locations were over the top great. I would compare them to Four Seasons and Ritz Carlton.
Incredibly clean, excellent linens, great beds, great bath's, fantastic water pressure, excellent laundry services.
Dulini:
Wow, wow, wow. While Sabi was fantastic, Dulini was off the charts great. Just an incredible magical place. CC Africa properties are definitely cream of the crop.
At one point we saw the Big 5 in one morning. Guides and trackers were brilliant and hard working. You feel like Hemingway walking around remote Africa here. Except Hemingway didn't sleep on 1000 count Egyptian cotton sheets.
This is where we spent an afternoon in the local village. I had bought 40lbs of school supplies which we gave to a local pre school. It was maybe the highlight of the trip. We had a marvelous time with the kids and we are trying to figure out what we are going to do for them and when.
More Sabi Sands Safari Reviews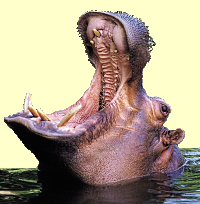 Join in and write your own page! It's easy to do. How? Simply click here to return to Ebright Travel.