Nkorho and Self Drive Safari Combo
by Sonila Gjata
(USA/Italy/Albania)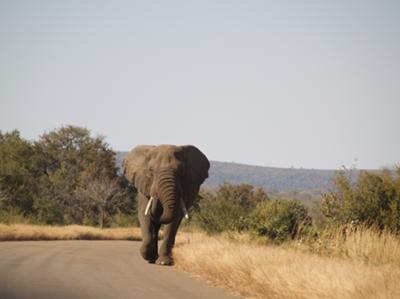 At Kruger
Our South Africa safari was great. Combining self drive safari with private lodge one was a good idea, given the totally different experience. We loved Nkorho and felt 2 days in a private lodge were not enough. We are definitely thinking of repeating the safari experience in the future.
Booking Agents
I found African Safari Journals on the web. Wilma found Nkorho for us and provided an itinerary for our safari.
Her help and contribution definitely made our safari even more fulfilling and unforgettable. I would definitely recommend them.
I booked the rental car online with Avis. Very good car and service.
Self-guiding was a great experience. It's very easy to drive with the maps though Kruger.
Accommodation
In Sabi Sands we stayed at Nkorho Bush Lodge which was wonderful.
In Kruger we stayed primarily in bungalows and luxury apartments (F6) at Lower Sabie, Satara and Berg-en-Dal. I loved the fact that we could grill outside.
The Kruger staff were friendly and professional.
We stayed in Cape Town for the rest of our trip and we loved the town, the coast, the food, wine and everything it has to offer.
Food in Kruger NP
We had some meals at the restaurants and quality/variety was mediocre; We mostly self-catered and food variety was satisfactory.
Wildlife
We saw elephants, giraffes, hippos, rhinos, crocodiles, kudus, impalas, zebras, wildebeests, baboons, other monkeys, tons of birds.
We saw two lionesses relaxing in the sun, but they were a bit far.
We also saw a leopard/cheetah but too far away to distinguish.
We did see lions, leopards, hyenas, jackals and a chameleon at Nkorho though.
Typical Day in Kruger
The weather was perfect - not too hot, not too cold and no insects at all.
We'd get up at about 9 am, have quick breakfast and leave the camp.
Drive toward the next camp and stop for a quick lunch at an in-between camp, with many stops during the way to photograph/observe the wildlife.
Disappointments / Regrets
The only thing we were somewhat disappointed with was the super high daily conservation fees (compared to the cost of life in SA) and the fact that they were not charged per vehicle but per person.
Anything else met and succeeded our expectations.
The itinerary Wilma provided us with was very very helpful. It was our bible during the drive together with our maps.
Tips and Advice
Combining self-driving with a minimum of 3-4 days of private lodge safari turned out to be a great idea for us given the totally different experiences.
We couldn't join the guided drives in Kruger as they were fully booked.
The most useful items in my luggage were my jackets and sweaters for those cold morning drives at Nkorho.
Safari clothing tips »
More Sabi Sands Safari Reviews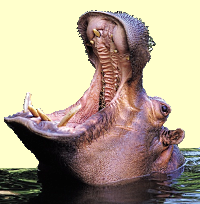 Join in and write your own page! It's easy to do. How? Simply click here to return to ASJ.