Mushinda Safari Review
by Suzy Scheinberg
(USA)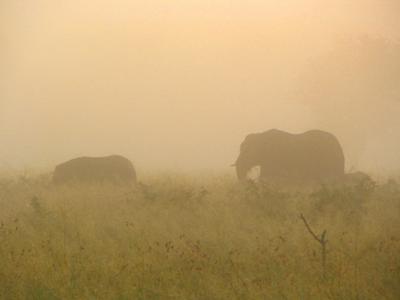 Elephants © www.african-safari-journals.com
At Jabulani, we went on safari by jeep and by elephant… what an experience. I got to ride Jabulani on our first night trip… all I can say it was the most spiritual I have ever felt…
Safari Agent Performance
The agent at Mushinda is a friend and does many of the Atlanta tours… she is from Zimbabwe.
They were excellent… we were treated so well at our camps…she had been to both.
Our guides were amazing... locals with a love for the country and so knowledgeable. They also taught us so much about the stars in the African sky…
The only one problem was the one night in Johannesburg. The hotel was a long way from the airport and we had a very early flight.
Accommodation
In Cape Town we stayed at the Westin.
Two camps in South Africa - Londolozi and Jabulani, and the Royal Livingston in Zambia.
The camps were very different.
Londolozi: There were six of us and we travelled in a covered Land Rover. The rooms were in Tree Houses deep in the bush… beds with mosquito netting... panoramic views overlooking a waterhole where we saw animals especially elephants and baboons from our deck which had an outdoor shower. Very large tree house.
At Jabulani our rooms were also huge and named after one of the twelve elephants that we rode… we were in Joe. The rooms were filled with Dutch and English antiques… you really went back in time. Huge king bed and tub with claw feet…glassed in shower to outside… again a view to the bush and waterhole. Electric wire ran around this camp so it was not open.
Food
We had coffee/tea, toast or muffin before our ride each morning and a huge breakfast when we returned.
Lunch was light…then afternoon tea and hearty meal in the evening.
The food at Jabulani was also wonderful and there was a chef who was 5 star…
We got to eat or rather I just tasted…impala, buck and warthog.I am not a meat eater so I just tasted.
The food was wonderful.
Wildlife
On our Londolozi safari we had a guide and a tracker and a professional bird watcher…we saw the big 5 and many, many birds. I loved the roller…what colours…
Impalas, wildebeests, elephants, zebras, hippo, rhino, lions, giraffes (which are my favourite, by the way), leopards, buffalo, kudu, hinged back turtle, dung beetle… so funny seeing big pooh move…termite mounds...
Londolozi is known for its leopards…
Typical Day
4-5am tea and coffee…then safari until 9 or 10 and then a hearty breakfast.
There was a village visit… hiking, swimming pool… long lunch… afternoon tea then safari until 9 or 10 and dinner…
Other Activities
Visited a village, hot air balloon was cancelled.
Hoedspruit Endangered Species Centre
were we saw vulture feedings and wild dog feedings and we were able to pet Toffee, a cheetah…purred like a cat.
We had a bush breakfast, riverbed dinner, sunset photo demo.
At Victoria Falls, we did a sunset cruise on the Zambezi River where we saw hippos, learned about the vegetation.
A guided exploration of Livingston Island with a heart stopping visit to the edge of the falls…I am not afraid of heights…
Forgot to mention huge crocodiles...
A helicopter ride over the falls …
Private lunch right at the edge of the falls…
Regrets
No regrets…probably would forget the helicopter ride…very pricey.
Photography
My husband was the photographer and he used a small hand held video camera..I kept a journal and did sketching and some water colour.
Tips and Advice
Travel light…both in mind and body…be in the moment.
Remember your sunscreen!
A quote by Ernest Hemingway: "I never knew of a morning in Africa when I woke that I was not happy."
Suzy's Safari Details:

Rating: 10/10

Safari agent used: Mushinda (make an enquiry)

Parks visited: Cape peninsula, Kruger National Park, in South Africa. Livingstone in Zambia

Date of safari: 28 January – 10 February

More South Africa and Zambia safari reviews

More Sabi Sands Safari Reviews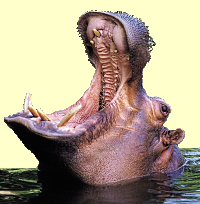 Join in and write your own page! It's easy to do. How? Simply click here to return to South Africa Safari.