Singita Boulders Review
by Connie Ebright
(CA, USA)
An hour drive brings us to another Sabi Sand lodge, the most divine of all, the legendary Singita Boulders. Singita was the first hotel in the world to get a perfect 100 score in Conde Nast Readers Poll; although in subsequent years there have been a couple of others too.
It is high tech (free internet access) and was recently refurbished with antique milking stools in the bathroom to hand woven artifacts throughout.

There are amazing views from the floor to ceiling windows, priceless antique pieces, nyala and zebra rugs, fresh flowers, exotic books, 800 count sheets and luxury in every detail.

It is Colonial style in colors of red, sage, yellow and gold, with rooms separated into distinct areas; living room, bedroom, bathroom, dressing room, toilet and shower each their own room.

On our winding wooden deck are lounge chairs and sofa with candles and beautiful throws everywhere.

There is a bottle of champagne on ice waiting to be opened and a private plunge pool, but not enough time for all this eating and drinking.

Every time we leave the room a maid comes in to replace the soap or add more Dermalogica amenities to the bath or shower.

If you have a drink from the mini bar or candy from the snack basket it is immediately replaced. When you call for something it is instantly there as if the maid was standing outside your door.

There is a new treat or sweet each time we come back from a game drive or a meal; a chocolate tray of beautiful desserts with lighted candles, a wrapped gift, a fondue pot with melted chocolate and delectable dippers.

The last night when we came back after dinner and opened the bathroom door there was a display of 100 lighted candles in a heart shape with a bottle of champagne on ice and our towels made into love birds. They have thought of absolutely everything.

Our # 7 cottage is linked to the main lounge and dining rooms by a brick path and bridges which every day sports different animals along the path. Today we stopped and Al photographed a herd of nyalas standing next to me.

Singita is beyond imagination in service and luxury.

Singita means "Miracle" and that is. The game is so plentiful and around every corner, perhaps because the Sand River that runs in front of the lodge is a good water source.

On our game drive today the guide stretched up to get a better look at the leopards kill hidden behind some rocks. The leopard bared her teeth and hissed at him.

Then we found the waterbuck carcass that the lions fed on last night. The cubs and the entire family were spread out on the ground feet in the air and bellies full. Even the little cubs bellies looked like white beach balls as if they were about to give birth. They have just consumed a 500 pound animal in a couple of hours. The huge black maned lion was still crunching the bones and the smell of blood and death filled the air.

A cold front blew in yesterday and this morning is still cold and drizzly. In this weather the wildlife is also uncomfortable and goes deep into the bush.

I have seen enough wildlife to last me a lifetime so on game drives I dream, pray and doze.

I wonder what past life karma has entitled me to this life of joy and love. There is no chaos, no anarchy in the wild - just order, variety and truth. Here life is lived with grace and beauty. Each creature has its place in the food chain and I am grateful for mine.

This first morning at Singita Al and I took a shuttle to the legendary Singita Trading Post gift store. The clothes are not my style, but there is a gorgeous aquamarine necklace made of quarter sized chunks of aquamarine interspersed with three contemporary pieces of silver. He wants to buy it for me, but I decline. It costs the Bank of England and I already have so much beautiful jewelry from my guy. On our last night before dinner as we were having a drink in the room Al presented the necklace to me in a beautiful box with a very sweet love note. I am the luckiest woman alive!

The bush is like a Dali painting, wild, a little frightening and slightly elusive. The earth is bursting with exotic and intoxicating smells, birds are peeping uncontrollable and eagles soar. I am drunk with joy!

The silence and the music of the bush are a reminder of my youth on a 450 acre farm in the middle of Iowa, where my father longed for 7 sons instead of the 7 daughters he had. It feels, in so many ways, like my beginnings.

I am most alive here in nature's wonders.

In all my years as a high school English teacher, a wife, a mother and a fashion representative, I left bits of my soul along the way. I believe I choose Africa as my final Mt. Everest and my last life work because I needed to connect with the earth of my childhood. I had to step out of my comfort zone and seek the danger and excitement of an exotic locale.

Being here I crave the wild even more and am quickly addicted to this ancient land. Does it show on my face, I wonder?

I stretch out in our luxurious stadium seated land rover under a cloudless sky and the sun kisses my face, as it did when I worked alongside the hired men in the fields on our summer breaks from school. A breeze blows through my mind and clears out the cobwebs of business.

Whether I see a cheetah is of little importance. I long ago crossed off all the animals on every list. Just being in Africa I feel so at home or is this heaven? Africa has taught me the difference between believing in the divine and knowing the divine.

Africa ignites a firestorm in my blood. Passion is a glorious thing but exhausting too. It is full of life lived, wonderful new fiends of like mind, lovely surprises like an unexpected gift and sky the color of God's eyes.

Another room in my mind opens in Africa. I connect on a cellular level with this place as if I had been born here. Africa is often called "the birthplace of humanity" and so it is for me.

It is full fledged, all out life in session and a reminder of why I have become so addicted to this annual safari ritual.
More Sabi Sands Safari Reviews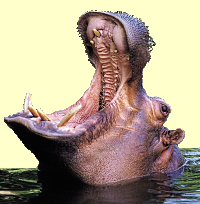 Join in and write your own page! It's easy to do. How? Simply click here to return to Ebright Travel.