Leopard In Camp
by Chris and Debbie Llewellyn
(Bandon, OR, USA and Los Barriles, Baja Sur, MX)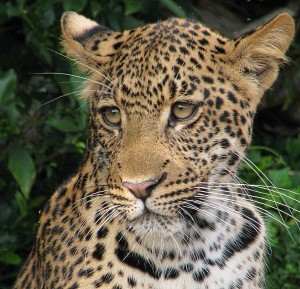 Young Leopard
I was taking photos of a bushbuck about one meter away from me that was being stalked by a leopard and I didn't know it until someone spotted the leopard. And this was IN CAMP at Exeter Dulini.
Wildlife Highlights
We were charged by an elephant, stampeded by Cape Buffalo and stalked by a leopard.
We were in 2 camps in Botswana and 2 camps in South Africa. We saw different animals in them all but were fortunate enough to see lion, leopard, elephant and buffalo in all 4 camps and white rhino in 2 and black rhino in 1.
Wildlife viewing in all 4 camps (
Sandibe, Khwai, Dulini and Royal Malawane
) was fantastic.
All our travel arrangements were made through Connie Ebright of Ebright Travel.
Accommodation
Sandibe was a little rustic but the charm of the people and the excellent game viewing was so awesome we did not dwell on the rustic accommodations. We really enjoyed it as part of the adventure.
Khwai River Lodge has excellent roomy accommodations and a wonderful location right on the water where you can view lots of wildlife from your deck.
Exeter Dulini: everything about it was awesome. Situated on a dry river bed (June) but lots of animals in camp.
People here are very accommodating, food is fantastic, rooms are very clean and have heat in the floor. It was very cold in all camps early in the morning and late in the evening but warmed up to about 80°F during the day. Kerri, our guide was awesome.
Royal Malewane: what can we say, world class everything, over the top. Craig, our guide, is very passionate about what he does and very good at what he does. He is also an accomplished photographer. He captured a special place in our hearts.
Tips & Advice
Use Connie Ebright at Ebright Travel. We left everything to her and she delivered with a 5 STAR itinerary that we will never forget.
More Sabi Sands Safari Reviews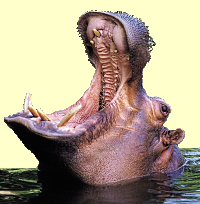 Join in and write your own page! It's easy to do. How? Simply click here to return to Ebright Travel.