Southern Africa Deluxe Safari
by Paul Holbach
(USA)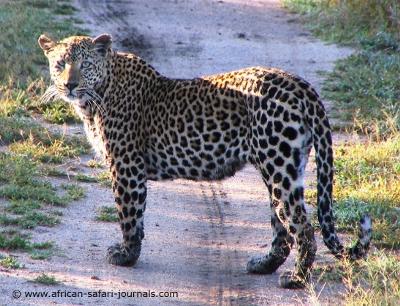 We saw everything…several lions, leopards, tons of elephant, wild dogs, jackal, hyena, snake, birds, hippos, rhinos..the only thing I would have liked to see was a cheetah and honey badger…but those are rare.
Safari Operator Performance
Ebright Travel was the travel agent, in association with African Travel, the US tour operator.
Connie did a tremendous job setting it up and having 4 totally different types of places.
The pick-ups and transfers all went great. Except for the luggage once everyone was prompt and nice.
They were great. Kept me up to date. Help with suggestions and were very honest.
Our guides were AWESOME. All 3…Moses at Chobe, Stephanie at Kirkmans and Helen at Londolozi were amazing.
My wife had never been to Africa and was blown away. She wants to return, as do I...
Accommodation and Food
Victoria Falls - Royal Livingstone was a great place to start out. They were very nice and treated us great. We walked to the Zim-Zam bridge and they always had an escort with us. Giraffes, monkeys, and zebra were all on the grounds and the zebra would come out and eat while we were having dinner. I did not think the food was great...we ate at the Zambezi-Sun one night instead. The food was a little pricey as well. Overall this lodge was a bit too pricey but we did love the bed and the comforter.
Chobe - Chobe Safari Lodge was also nice but the game drives were the best… we voted that place as the BEST of all of them in terms of animals. We saw so many. TONS of elephants. We had a super guide..his name was Moses and I would recommend him highly. We loved our little cottage. The food was not great again but they had some nice people there as well. I can't imagine how many animals would be there during the dry season cause we saw so much.
Sabi Sands (Kruger) - Kirkmans was the most cozy, had the best homey feel to it and everyone was so nice and friendly there. I felt like it was a bed and breakfast. Loved the little cottages. The food was great. We had an AWESOME guide named Stephanie who went beyond herself in being great. We didn't see as many animals there but she went out of her way to find them. Plus, she had a great passion for Africa and the animals. We enjoyed our time here cause we felt it was a very comfortable setting and place.
Londolozi was nice - the classiest place of all of them. VERY nice...very nice room. We once again had a great guide in Helen who was extremely knowledgeable. We saw lots of animals there and the food was great. Perhaps a little too nice/a bit snobbish for our liking but definitely worth seeing.
All were great.
Other Activities
We went to the market while at the Royal Livingstone and that was probably the highlight, EVEN over Victoria Falls.
Rode an elephant in Victoria Falls... that was excellent.
Tips and Advice
The money spent is worth it…ask for those guides we had..they made everything.
The most useful items I took along were sunglasses and money belt.
The days started with a game drive, relax, later another game drive. Lots of eating and drinking.
More Sabi Sands Safari Reviews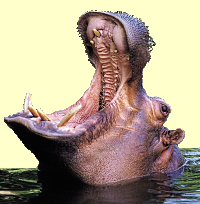 Join in and write your own page! It's easy to do. How? Simply click here to return to Ebright Travel.