Abercrombie & Kent Review
by Ted Kletnick
(United States)
Generally, the guides were excellent although some were better than others. The guides were flexible regarding the starting times and length of our game drives and agreed to longer drives and one extra game drive.


Safari Operator Performance
I found Abercrombie & Kent through recommendations and research.
They were excellent – the transportation logistics were well organized.
Having said that, we would have preferred to stay out on game drives all day rather than returning to the safari camp mid day or mid afternoon.
Accommodation
Tarangire NP – Swala Camp – moderate luxury;
Serengeti NP – Kunisi Camp (Southern Part of Park) – rustic luxury;
Masai Mara – Olonana Camp – surprisingly luxurious.
Food
Dinner at all three camps was excellent and consisted of at least 3 courses; picnic lunches were also excellent at Swala and Kunisi; lunch at Olonana was also an excellent 3 course meal.
Breakfast at each was also good.
Wildlife
Swala had an extensive population of Elephants and we also saw many of the typical antelopes especially impala, birds, giraffes, as well as many lions and a lone cheetah;
Kunisi – leopard, cheetah, hyena and warthog babies, lions with kill and baby lions, plus most of the typical antelope, giraffes, etc.;
Olonana - wildebeest crossing, black rhino with baby, cheetah, wildebeest herds, crocodiles at Mara River.
Typical Day
Breakfast as early as possible or on game drive where possible, AM game drive, return for lunch, PM game drive returning at sundown, dinner.
We also went on a Hot Air Balloon flight and visited a Masai Village – both were amazing highlights.
Photography
Before the trip, I read the Better Safari Photography
e-book
. In several areas, I found the tips in the book useful.
First, based on the comments about dust, I decided to bring a second camera and not change lenses.
Second, based on the larger aperture comments, I decided to buy the more expensive telephoto lens between the two I considered.
Third, I practiced the patience concept which enabled our group to photograph a black rhino for about 30 minutes although at some distance.
On our next safari, I will figure out a way to download and work on my photographs while on safari, i.e. I'll disregard my wife's concerns and bring a notebook computer.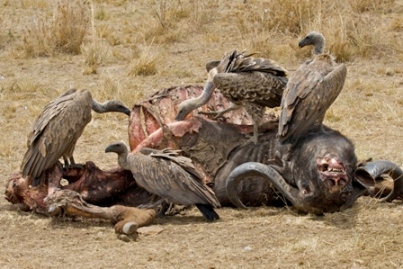 Tips and Advice
I would look for safaris where the game drives are allowed off road, the ability to stay out on the game drive from dawn to dusk where there are reasonable mid-day animal sightings, the type of safari vehicles, the number of people in the safari vehicle (we had one other couple which is great), the interests of anyone else in the vehicle.
The most useful items we packed were the lightweight canvas wheel luggage we bought for the trip; my multi-location electricity adapter, and our SPF
safari hats
.
We didn't know the lodges would do our laundry except underwear and if we had known we would have packed differently.
Safari clothing tips...
More Masai Mara Safari Reviews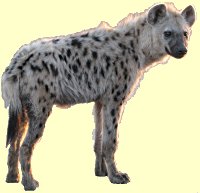 Join in and write your own page! It's easy to do. How? Simply click here to return to Kenya Safari.