Masai Mara is the Best
by Seppo Suomela
(Brazil)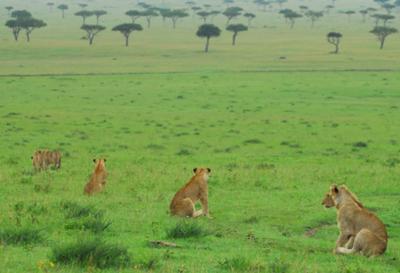 Lions - ©Seppo Suomela
We saw tens of hippos at Lake Naivasha. It was a clear day and we got really close with our boat to a bunch of hippos. This was amazing and what a moment to photograph!
Safari Operator
We used Steenbok Safaris for Lake Nakuru and Amboseli/Tsavo. I found them through KATO-site.
I had a long and pretty tiring process in choosing the right company, as I had special requirements and expectations as a working journalist/photographer. Not all seemed to understand this.
In general, I was quite pleased and happy about their services. I trusted the company and its good manager totally with international bank transfers, and was provided the services that I was promised.
The quality of the guides varied. We had first an excellent, senior guide, who was well familiar with all aspects of game drives and working as an inspiring guide. The second guide was more junior, and a bit still in the process of learning.
I provided constructive feedback to the manager on all aspects of the safaris and services provided.
But certainly I would recommend Steenbok Safaris. They were very attentive, and took my requirements seriously.
Accommodation
Nairobi - Sarova Panafric, a horrible experience. It is advertised as a 4-star property, but it is merely a 3-star hotel with 1-star service.
The rooms were poorly cleaned, furniture totally old, some missing... no aircon in the rooms! This is supposed to be a 4-star hotel. The free WI-FI stopped working at midnight. There were no fire-alarms in the rooms with WOODEN ceilings. The management was utterly offending and unprofessional toward guest complaints. Zero understanding of public relations.
Lake Nakuru - Flamingo Hill Tented Camp, a perfect choice. Initially I was about to book Lake Nakuru Lodge, but then I read so many complaints about the hotel and food; I was also disappointed with the attitudes of the manager for not replying to my emails, so we changed.
Flamingo Hill was excellent. Good size, nicely decorated tents with beautiful views, amazing food and nice location close to the park entrance. Really good value for money and recommended as such.
Amboseli - Sopa Lodge, a good choice. Amazing views of Kilimanjaro, perfect rooms and great pool. We did not like the food, which was pretty tasteless and boring. It is a bit far from the National Park entrance, but you can view game on the way, so not a problem for us. If they improve their cooking, it would be truly a gem!
Tsavo West - Serena Kilaguni Lodge, a great lodge. Its location next to a waterhole was amazing. A leopard killed an impala during the night in front of the lodge not far from our balcony. The rooms were great, the food good and the service personal.
However, we got an unexpected experience. Due to heavy rains, there was an invasion of thousands of beetles. They were everywhere: our room, the restaurant, the buffet table... the restaurant was kept dark (only few candles), so we were not able to see what we ate. Perhaps the management should rethink how and where to serve the dinner...although, of course, the view to the waterhole is spectacular. I understand this is a seasonal problem, but nevertheless, it should be attended.
Through our own arrangements we spent 5 days at Masai Mara, which was the highlight of our trip. We were 2 nights each at Kichwa Tembo and Bateleur Camp. It was from heaven! What lodges, style, service. Five stars and beyond. The staff was amazingly professional, friendly; like a big, welcoming family. The lodge was built and run on true ecotourism and sustainable development principles, which for me, was most important.
We also stayed at Lamu, Manda Bay. Another dream place. Truly a paradise, with superb food, service and comfortable beach houses, an excellent break between safaris. The Lamu city is interesting piece of living history. However, trash was everywhere. Perhaps some of the tourism dollars could be directed to cleaning the city. In any case this is a UNESCO world heritage site.
Food
In most places we were served an English breakfast - sometimes buffet, sometimes a la carte. The food was pretty good.
Wildlife
We saw the "big 5". The game drives were spectacular in all parks, but the best at the Masai Mara.
We saw a pride of lions trying to kill warthogs there. We also saw a leopard, first lying down inside a bush, then passing by our jeep just a few meters away. This was perhaps the most thrilling moment, also to take photos. My hands were trembling and I was totally out of breath...
At Amboseli, we witnessed elephants mating. Again, what a moment! There were hundreds of elephants, and it was truly unforgettable. Better than National Geographic channel.
In Tsavo West, I was totally taken by the beautiful scenery. The evening light was so soft, and to watch elephants in this light, was so wonderful. We also watched impalas mating, and saw some amazing birds.
Typical Day
We usually woke up around 6.30, enjoyed our wake up coffee at our tent, then breakfast. Occasionally we took a lunch bag and had one long game drive, sometimes we did two game drives per day.
At Masai Mara, due to the heavy rains, it was difficult to drive around, and some areas were off limits. Some jeeps got stuck in the mud.
The evenings, I edited my photos with my notebook, charged batteries, wrote a diary (a must). We talked to local people, as I was curious to learn about the politics, culture and way of life in Kenya, and how it is changing. This, for me, was as important, as viewing the game.
Other Activities
At Masai Mara we visited a local village. This was an eye-opener to the local Masai culture, as long as you do it in a less commercial village. We also learned how we are able to support some community projects carried out by the &Beyond Foundation.
We did a safari walk with a local Masai guide and a security man. This provides a more exciting and thrilling experience than sitting in the car. Highly recommended.
In Lamu we went snorkelling, which was pretty good. In Nairobi we got to know a local NGO, which again, was interesting.
The highlight of our trip was the time spent talking to local people at Masai villages, Lamu and Nairobi. Nothing provides a better view and perspective to lives of the people than talking to them. On return to our home country, we received many friendly messages and emails. This is what travelling is all about. Connecting with people.
Photography
I am a professional photographer, thus I believe the free e-book is more targeted to beginners.
Disappointments
I already mentioned above that I was truly disappointed with the Sarova Panafric Hotel. However, we were later spoiled by the warm Kenyan hospitality, and I was able to overcome the disappointments in the beginning of our trip.
Tips & Advice
Use KATO site to choose a safari company and shop around. Be patient. Be clear what you want and what is offered. Check comments of other travellers from various sites. Plan your trip well. Check out weather conditions, times for good game viewing, high and low seasons. Stay longer in one place, rather than trying to include too many stops. Maximize your time at lodges; do safari walks, make village visits. Avoid lodges marketing for big foreign tour operators, as the service is often less personal. Pay a bit more, and stay in a good quality lodge. Choose true eco-tourism lodges and operators, as many are marketed as such, but only some really comply or understand what is sustainable development.
Seppo's Safari Details:

Route & Rating (nights):
Lake Nakuru (2) - 9/10
Masai Mara (4) - 10/10
Amboseli (2) & Tsavo West (1) - 9/10
Nairobi National Park
Lamu, Manda Bay (5) - 10/10

Safari company used: Steenbok Safaris; &Beyond (enquire)

Date of safari: January

More Kenya reviews »

More Masai Mara Safari Reviews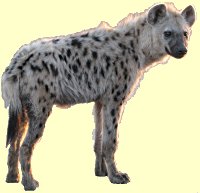 Join in and write your own page! It's easy to do. How? Simply click here to return to Kenya Safari.