Private Safari Masai Mara
by Laurie
(USA)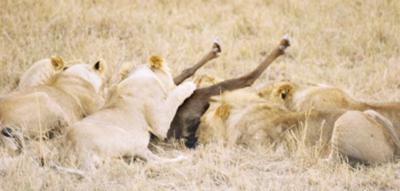 Probably the most intense experience was watching a lioness stalk a wildebeest, bring it down, and then the rest of the pride – 5 other lions – jumped in on the kill.
Safari Operator Performance
Our safari was with Ontdek Kenya - we heard about them through a travel guide book (I think Lonely Planet) and this website.
Ontdek Kenya is an amazing safari company.
Anne, the owner, was extremely helpful and meticulous in responding to our desire for an in-depth and partially walking safari. We discussed many possibilities with her and she was never impatient as we refined our plans.
Her choices of lodging were great – we'd expressed a preference for tented camps and we stayed in some lovely ones.
Our guide/driver Elijah was absolutely superb – indefatigable as both guide and driver – and extremely knowledgeable about birds as well as animals.
We corresponded with several different safari operators, of various sizes. Ontdek was the one which was most reasonable and most responsive to our desires.
We highly recommend them.
Accommodation
Our first overnight after we arrived was at the Nairobi Safari Club – very pleasant.
We then went to Sweetwaters and stayed in the very elegant Ol Pejeta House (we had received an upgrade from the tented camp).
We were then at Ashnil in Samburu for 3 nights, then Sangare Tented Camp outside Nyeri for 2 nights, then Sunbird Lodge at Lake Elmenteita, and then Mara Leisure Camp at Masai Mara.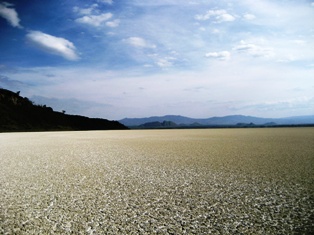 We particularly enjoyed the tented accommodation at Ashnil and their excellent cuisine. Also, many of the animals (elephants, baboons, vervet monkeys) came right up to the wire behind our tent, so we could "hang out" with them from our little deck!
The most tent-like experience was at Sangare and we truly enjoyed that – it is more rustic, as is the dining – but it is a very small and intimate place.
Sunbird accommodations are very elegant, but you can hear the traffic on the big highway. It wasn't quite "removed" enough, but very lovely, and the views of the lake, even though it's so dry now, are beautiful and inspiring.
Mara Leisure was the largest facility we stayed at – our original tent had some problems and we were upgraded to a larger tent and it was very comfortable. The food is good, though not in the same category as Ashnil.
Food
Breakfast in all places could be made to order – e.g. eggs – and was also buffet. Plenty of cereal, breads, wonderful fresh fruit.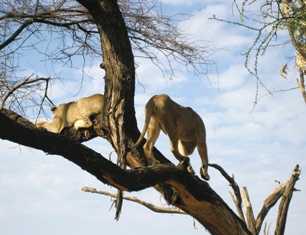 Lunch was often buffet style, and there was always a vegetarian option. Both lunch and dinner are on the order of the "colonial" habits – very fulsome and many courses!
Wildlife
We saw EVERYTHING!
One of the most beautiful experiences was seeing 3 lions up in a tree.
In Masai Mara, the view of the extensive plains is amazing – and to see all the animals grazing together – it was Peaceable Kingdom made real!
Typical Day
We would dress quickly and meet our guide for an early morning game drive – then back to the camp for breakfast at around 9 – then we'd relax a bit, maybe swim (it was very hot), then lunch, rest, and the long afternoon game drive from around 3:30 to 7 or so. Then dinner and bed. A couple of days we were out all day.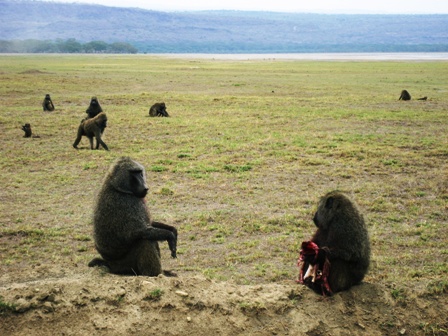 Other Activities
There were 2 very different highlights of our trip, apart from the animals:
The first, at Sangare, was a walk of about 3 hours with a naturalist guide around the conservancy.
The second was our visit, on the last day, to an orphanage outside Nairobi – we support a young child there and we were eager to visit her and see how she lived. Anne was most helpful in facilitating this.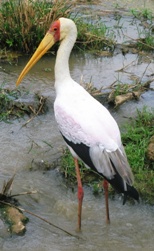 Tips and Advice
First, if you can, a private safari in a land cruiser is really wonderful. That's what we did and it was lovely to be able to be on our own with our guide, and to go off road whenever necessary.
Our lightweight insect shield shirts and pants were most useful – though there were very few insects – but the clothing is very light weight, easily hand-washable, and great for the hot weather we encountered.
Safari clothing tips...
Laurie's Safari Details:

Rating: 10+/10 More than perfect!

Safari company used: Ontdek Kenya (make an enquiry)

Parks visited: Sweetwaters private conservancy, Samburu National Reserve, Sangare private conservancy, Lake Nakuru national reserve and Masai Mara in Kenya

Date of safari: 1 October for 12 days

More reviews for this operator »

More Masai Mara Safari Reviews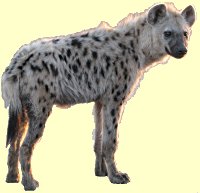 Join in and write your own page! It's easy to do. How? Simply click here to return to Kenya Safari.