Odyssey Safaris Review
by Steve D
(US)
Our guide, Eliud, has 19 years experience and was both extremely knowledgeable about the land and wildlife and a solicitous and excellent traveling companion. He made our time in the Mara a wondrous experience.

Safari Operator Performance
We travelled with Odyssey Safaris, which we heard about through the Daraja Academy (the school in Nanyuki where we were volunteering). The school has had many volunteers and teachers travel with Odyssey to a variety of Kenya's parks (Maasai Mara, Samburu, Mt. Kenya, Lake Nakuru and others).
We also personally know half a dozen friends who have used Odyssey for their trips and who can't say enough positive things about them!
Charles, our personal chef, prepared some of the most unbelievable meals worthy of any 5-star restaurant.
On the last day of our trip, Odyssey arranged a "day room" at a Nairobi hotel where we could freshen up and rest before our late night flight home. They then found us a restaurant for dinner and drove us to the airport before saying goodbye.
Not sure how the trip could have been any better! I would highly recommend Odyssey Safaris to anyone looking for a dependable, knowledgeable, and personalized experience in Kenya.
We not only had a great time, but are returning this year with a dozen students.
Accommodation
We stayed at the Enchoro Wildlife Camp, a new tent camp just outside the Ololamutiek gate. Very clean and comfortable lodging with plenty of hot water, comfortable beds and a very nice dining facility.
Food
As noted above, Odyssey provided a private chef who used the Wildlife Camp facilities to provide wonderful, western style gourmet meals. Having spent the previous 2+ weeks of our visit to Kenya eating plain, local meals, this was a perfect way to dine on our safari.
Wildlife
We saw virtually everything there is in the Mara: a dozen or more lion pride feedings, cheetah stalkings, elephants, zebras, giraffes, buffalo herds, varieties of antelope, hyenas, hippos, crocs, wildebeests, baboons, ostriches, eagles and dozens of other birds, etc, etc.
The highlight was a trip to the Mara River where we saw a pair of crocodiles seize a wildebeest, then a few minutes later face off and fight a mama hippo.
Typical Day
Early morning and late afternoon game drives most days, with a visit to a Masai village midday (with a tour by the men of the village). One long day trip to the Mara River.
Photography
This was a superb family vacation. We are also photographers and brought home several thousand images, some of which have subsequently won awards.
Tips and Advice
Go with the smallest group that you can and carefully consider the vehicle that you may travel in. For instance, Odyssey Safari uses Landcruisers which are a better ride than the Nissan vans or large tour vehicles that one routinely sees in the park (we ended up pulling a couple of vans out of mud/creeks they were stuck in.)
The most useful items in our luggage were
hats
, bandana, extra memory cards for our cameras, lens cleaning bulb/tissues, electrical power strip for charging multiple devices.
More Masai Mara Safari Reviews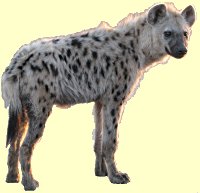 Join in and write your own page! It's easy to do. How? Simply click here to return to Africa Tour Operators Reviews.