Masai Mara With Sunworld
by Babette de Jonge
(The Netherlands)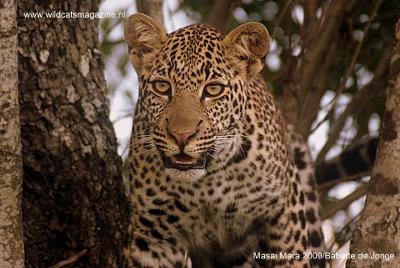 Leopard - ©Babette de Jonge
We saw a young male leopard Kali (from Big Cat Live) who showed himself very well to us for several times, and I know how hard it can be to spot leopards, even in the Mara.
Safari Company Performance
We travelled with Sunworld. It was a cooperation with Wildeye UK, so this is how we heard from them and we booked a private safari to the National Park in Nairobi with them.
Sunworld's service was very good. I especially liked the personal way they treat the guests and the respect the drivers had for wildlife, never pushing it too hard.
The highlight of the trip, apart from the wildlife, was to be around such wonderful people. The staff of Mara Bush Camp and Sunworld, as well as the guides were so friendly.
They treat their guests like kings and queens. Wonderful!
While we were in the Mara, Mara Bush Camp was the best place to stay. It was perfect.
They provided excellent service, delicious food, and nice luxury tents as close to nature as you can get.
In Nairobi we stayed in the Nairobi Safari Club, which is as good as a hotel in the middle of a city can get I think.
Food
At the Mara Bush Camp the food was delicious.
We had eggs for breakfast if we stayed in, but we used to take packed breakfast which consisted of bread, sausage, bacon, fruit, juice, egg and some snacks.
Of course one could also eat cereals or have tea and coffee.
Lunch in, we usually had some lovely hot dishes like pasta, rice with sauce and meat, some salad, dishes with cheese or a nice desert.
Dinner was some more hot dishes, rice or potatoes and cooked vegetables, also some vegetarian dishes and excellent deserts like various puddings and creams.
There was always free tea and coffee and bottles with water available, as well as soft drinks or beers on your own account.
As I said the food was various and lovely, but not over the top which we liked best.
The final night we had a traditional African dinner, which was good too, and it was nice that the personnel were dancing and singing for us.
Wildlife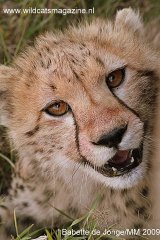 In the Mara we saw lots of wildlife, a record of cats, (I've been there before, so I know) like 11 different cheetahs, 30 different lions, 4 different leopards, 5 servals, big herds of elephants, zebras, buffalos, lots of colorful birds, hyena, jackal, mongoose, bat-eared foxes, leopard tortoise, vultures, different eagles, wildebeest, hippos.
In Nairobi we saw a black rhino, though in the distance.
I also loved having cheetah Shakira and her three cubs next to our vehicle. But then again the trip was a highlight at itself.
Typical Day
At 6am sharp we left after drinking a cup coffee or tea with a biscuit in our tent. We started our drive to search for the best of wildlife.
It's usually a bit cooler early in the morning, but when the sun comes up at almost 7, it's lovely to see the sunrise and feel the warmth of the sun.
At 9 or 10 (depends on the sightings we had) we sat down near a tree to have breakfast.
After this, we continued our game drive until lunch, either back at camp or on the drive, but mostly we had packed lunch.
Then we would sit down near another tree, sometimes stealing the shadow from jackals or zebras that were lying down near the same tree.
We usually arrived back at camp before lunch, around noon, or a bit later, to have a rest and change clothes.
At 3:30 pm we left for the afternoon drive to search for some more wildlife and we usually stayed out until 6 or 7, if the sightings were very good, to have dinner.
As we were a photo and film crew, we sat down in the evening to download our stills and footage in the main camp and our editor started working on a special DVD.
Other Activities
This time our main focus was wildlife, filming and taking stills. On previous trips I visited a village, but it's nice to do once but not everytime with all respect to these lovely people, we usually are in the Mara to see as much of the wildlife and nature as possible.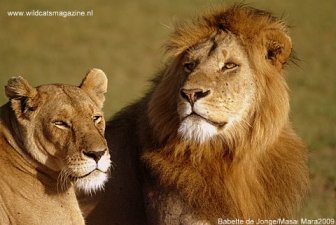 Disappointments and Tips and Advice
No disappointments or regrets whatsoever. Maybe just one: having to leave again!
I hope the government will do every effort to maintain the precious Masai Mara. It's a piece of nature that cannot get lost!
The only advice I like to give people is not to expect too much and not to take wildlife for granted.
Be a good sport, leave your problems at home, be patient, respectful and enjoy everything as much as you can! Then you will have a perfect trip, like we had!
My photo equipment was my most useful luggage items. I took 2400 pictures.
Babette's Safari Details:

Rating: Let's say: 9/10 (as we love to keep coming back to the Mara!)

Safari company used: Sunworld Safaris (make an enquiry)

Parks visited: Masai Mara and Nairobi National Parks

Date of safari: 2 March for 12 days

More Sunworld Safaris reviews »

More Masai Mara Safari Reviews