Private Group Safari
by Catherine Gitau
(Australia)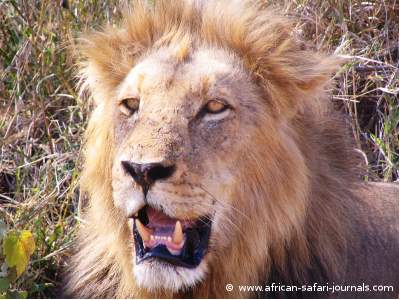 I really enjoyed the 'overlander' truck. I have done about a dozen safaris before, but never in an overlander. I thought we saw much more than in a regular safari van, and that includes landscape and in the towns while travelling, not just the wildlife. It was surprisingly comfortable too.
Safari Company Performance
We were a private group of 22 people including a 2-year old child travelling with Gametrackers - heard about them through
African Safari Journals
(who I found on the internet).
Gametrackers was fantastic, very helpful and hospitable and did all they could to cater for our needs.
They made us comfortable and were flexible enough to change the schedule to suit our needs on a couple of occasions. I cannot say that there was anything we did not like.
The guide, Moses was fantastic, very knowledgeable and informative. Simon, the driver did a great job on some terrible roads and Johanas and Waweru, the cooks did an amazing job of keeping us fed and watered!
Accommodation
At the Mara we stayed at the Gametrackers campsite just outside Talek Gate. It was very basic (we got what we paid for!).
Some of the tents could have done with repairs or replacing and the beds were not real comfortable for the larger members of the group (tall, solid guys) or myself being 7 months pregnant.
There was a basic structure with the kitchen and dining area, but it was barely big enough to fit us all - probably would have been more comfortable if we were not such a big group.
We did have an issue with an ant infestation one night, but the staff dealt with it quickly and efficiently and found alternative beds for those who needed them.
No-one had much luck with getting a hot shower though there was supposedly hot water.
At Lake Nakuru we stayed at a campsite near Njoro called Kembu. It had a much nicer atmosphere than the Mara camp, and much better facilities - the bar (with cold drinks) pool and table tennis tables, plus hot showers were enjoyed immensely!
The accommodation was again basic - tents which we put up ourselves, but they were in much better condition than the permanent tents at the Mara site (which was good considering it poured with rain most of the night).
It was a much more enjoyable and comfortable place to stay.
Food
The food was good. Breakfasts were usually cereal, toast and omelettes, eggs or pancakes.
Lunches were a mixture - sandwiches, salads, pasta, fish.
Dinners were usually more traditional Kenyan - stew, potatoes, spinach. There was always plenty of food, no-one went hungry!
We supplied all our own drinks, though there were sodas available at the Mara camp and a fully stocked bar at Kembu.
Wildlife
We saw pretty much everything. We saw the "Big 5" between both parks (all but rhino at the Mara).
We saw a leopard on arrival safari at the Mara. Had a mammoth 6-hour safari on day 2 and saw lions, cheetah, hippos, zebras, a huge variety of antelope (eland, Thompson's and Grant's gazelles, impala, topi, hartebeest, steenbok), buffalo, baboons (watched them crossing the river), crocodile, crowned cranes, secretary birds and plenty of other birds.
The highlight for me was the lions at the Mara and the rhino at Lake Nakuru, but for others it was different!
I've done lots of safari's before, especially to those 2 parks, but this was by far the best safari for seeing wildlife, that I've ever done.
Typical Day and Other Activities
We didn't have a typical day - each day was very different, but all involved a lot of driving and (usually at least some) bad roads!
We visited a Maasai village which was a highlight. It was an eye-opening experience, very informative and lots of fun. We were all made to feel very welcome.
We also visited a near-by lodge for a swim. It was quite expensive, but well worth it as it was a particularly hot and dusty day.
Disappointments
There were no disappointments really. I guess we knew it would be 'budget', but the Mara campsite was a bit more budget than we had expected.
Tips and Advice
We switched the initial itinerary so the Mara was first and Lake Nakuru second.
I am very glad we did that as the drive home on the last day was the nicest and most relaxing - got the really bad roads out of the way first, it was also the shortest trip.
Also, we also had no expectation of luxury for the Lake Nakuru camp so it was a pleasant surprise.
A few of the group commented that they were glad we did not do it the other way around, they would have been very disappointed by the Mara camp if we had stayed at Kembu first.
Be prepared for basic!
I would definitely do a Gametrackers safari again, but next time I think I would find the extra money and stay in a lodge (a number of others in the group said the same thing).
Safari's are fun, but the travel can be exhausting so it is good to be really comfortable (and get a shower) in the down time.
The most useful items in my luggage were wet-wipes, toilet paper and a torch!!!
Catherine's Safari Details:

Rating: 8.5/10

Safari company used: Gametrackers (make an enquiry)

Parks visited: Maasai Mara National Reserve (2 nights) & Lake Nakuru National Park (1 night)

Date of safari: 17 January for 4 days

More Gametrackers reviews »

More Masai Mara Safari Reviews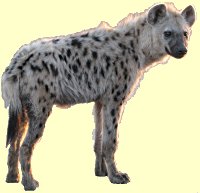 Join in and write your own page! It's easy to do. How? Simply click here to return to Kenya Safari.