Family Safari With Bearded Heron
by Jordan & Peter Frith
(United States)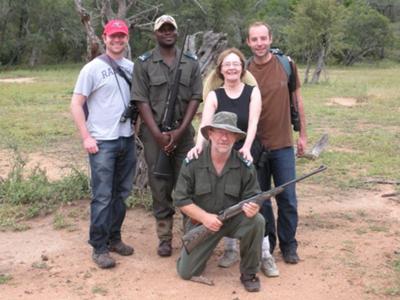 Walking safari
Neil, our guide and the owner/operator of Bearded Heron Safari, was a better guide than we could have imagined, he did an absolutely wonderful job. He was extremely knowledgeable about the Kruger, its animals and plants and he was a great storyteller and friend.
Safari Operator Performance
JORDAN: The entire experience was amazing.
Neil also had a colleague — Gordon — who cooked us fantastic meals each night.
I could not have been happier.
PETER: Neil was very entertaining and fun to be around. He was a great guide for someone my age (26) as well as older people for example my mom who went on safari with my brother and I.
I would also like to point out how helpful Mrs Heron was. We had a day in Johannesburg before our flight and she planned a trip around the city for us.
Accommodation
JORDAN: We stayed at two different lodges inside Kruger. The two lodges were Berg en Dal and Biyamiti and they were both very nice.
Food
PETER: The food was wonderful.
On our safari there was a dedicated Chef who was also a lot of fun to have a beer with. He made wonderful South African food without you having to worry about anything. They also fed you constantly.
The typical breakfast include eggs, sausage, bacon etc.
Lunch was usually a sandwich or something light.
Dinner was always a wonderful affair. They did try and cook traditional South African dishes.
JORDAN: We ate a lot of meats. The food was great. There was as much coffee as we could possibly want, beer, steak, salad, eggs.
I was very impressed.
Wildlife
PETER: We saw hyenas both from the car and about 20 meters away during our nature hike. Hippos on the road at night, a leopard about 8 feet from our truck staring at us not moving. Giraffes, rhinos both black and white, zebras, baby warthogs, baby elephants, every type of bird you could think of and so much more.
JORDAN: There were also wildebeests and buffalo.
Typical Day
JORDAN: Wake us super early, go for a drive. Drive until around lunch time. Eat lunch. Rest and relax for a while. Go for another drive. Eat dinner. Stay up and have drinks.
PETER: Get up at 4am, have a light breakfast and head out to find some animals. Get back and have a big breakfast around 8-10am depending on the animals. After breakfast I took a nap then had a late lunch. After lunch we would head out for our second drive of the day. We would usually come back around sunset. Then dinner and drinks and finally sleep.
We also had two nature hikes, and one nighttime drive.
Other Activities
JORDAN: We went on safari walks which were great.
We also stayed in Jo'burg and took a tour of Soweto. Soweto was great.
Highlights & Disappointments
JORDAN: A highlight was the people I met on the safari, particularly the two amazing American girls who accompanied us. Oh, and I could listen to Neil and Gordon talk forever.
PETER: My highlight was the beauty and the people of Kruger National Park and South Africa in general.
One thing I would change is I would have liked the nature hikes to be longer and more challenging.
Tips and Advice
JORDAN: Definitely go with Bearded Heron!
Do pack long sleeves. A couple of the mornings were cold.
Safari clothing tips...
Definitely bring
binoculars
if you are going to go, and bring a fantastic camera.
Be ready to wake up super early and stay busy looking for animals.
PETER: I would recommend going with Bearded Heron Safaris; they took care of everything for us.
Pack a head lamp; I found it very useful.
Comprehensive safari packing list...
More Kruger Park Safari Reviews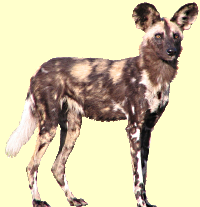 Join in and write your own page! It's easy to do. How? Simply click here to return to South Africa Safari.