Cape Town and Kruger
by Torsten Gelland
(USA)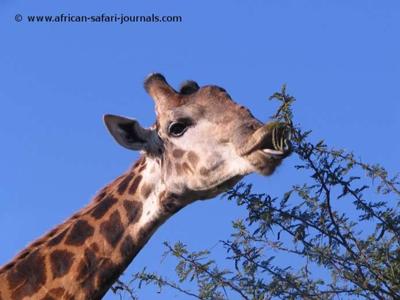 We had a great time at Kruger and the preceding week in the Cape Town area. I had very high expectations and I think it ended up being the best vacation of my life.

South Africa is a very beautiful country. I have been to quite a few countries in my life, but few can compete with the natural beauty of South Africa.

This vacation took a lot of planning, more than any other vacation I've been to, but it was worth it.

I really hope I get more chances to go on safari. Too bad South Africa is so far away from California.
Accommodation
The accommodation was a bit primitive.
Torsten and his wife stayed in a BD2E bungalow at Skukuza rest camp, Kruger National Park.
Wildlife
The safari went very well. We didn't quite see the "Big 5" – the rhinoceros eluded us – but I'm not complaining.
Winter time is probably better / easier for viewing, but the lush vegetation and – more importantly – the abundance of birds, pretty much made up for that.
Temperature wise winter time is probably nicer. The first day it went up to 43 degrees (C)! - we were very happy with the A/C in our car.
(Torsten and his wife rented a SUV Kia Sportage for their safari.)
We also got almost 24h of rain, which I must say I hadn't expected. Thought we would just get some brief showers in the afternoon. Still, with 3 ½ days of safari we could live with it.
And thanks to the rain the temperature dropped by at least 10 degrees, which was very welcome, and we got to see a male boomslang and a giant snail. I imagine that the chances of seeing snakes while you are limited to the roads are very slim.
It was sort of interesting with the snake sighting since we actually saw the same type twice – once quickly crawling across the street and once as a road kill. Though slightly gross, we did take a picture of the road kill since it's truly a beautiful animal.
I would imagine a walking safari in the summertime, after a rain, could be good for snake sightings. Guess you have to be careful though since most of them seem to be poisonous.
By the way, we really liked the monkeys at the Nkuhlu picnic spot. I almost got a banana stolen from my hand once, but I wouldn't have minded it too much (unless you call it "feeding the animals"). As long as you know you have to watch out, it's not that much of a problem.
Self-guiding / Guided Activity
It's possible that we would have seen all Big 5 if we had taken guided safaris, but the benefits of driving ourselves by far outweighed that.
I (but not my wife) actually went on the guided "Sunrise Drive" once. Unfortunately that was the rainy day, which limited the sightings.
Interestingly enough, I was the one who spotted the best sighting – a pride of lions lying in the grass next to the road.
Due to the high grass, low light and rain, the pictures weren't as good as I had hoped for, but still the best lion pictures we got during the safari.
Typical Day
Once we got to the park we were pretty much busy from early morning until we crashed (relatively early) in the evening. We never had a chance to get bored.
Photography
I was also very pleased with the equipment. I upgraded my camera to EOS 7D (from 20D) and, more importantly, bought the 100-400L lens.
I also bought a window mount and a beanbag (SafariSack), but I ended up using the camera handheld most of the time. The window mount is just too cumbersome and I didn't even use it once. The beanbag was much easier and I did use it several times.
However, in many cases I had to shoot from an awkward angle or had very little time to get the camera ready. A beanbag, or window mount, is probably more convenient for far away "stationary" sightings.
The image stabilizer, zoom capability and excellent low-light sensitivity of the camera really made a big difference.
The only decent lion pictures I got were taken in low light, and rain, at ISO 3200, and still turned out very well. If the camera had been able to also remove the grass, the pictures would have been perfect.
We also bought the Nikon 8X40 Action Extreme ATB
binoculars
, which worked very well.
All in all I can't think of anything I missed as far as the camera gear goes.
Maybe some of the pictures could have been better if I had used slightly different settings, but most of those were taken while I had very little time to make adjustments. In most cases my short-notice pictures turned out very well, so I can't really complain.
Learn more about safari photography...
More Kruger Park Safari Reviews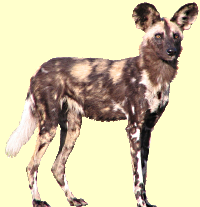 Join in and write your own page! It's easy to do. How? Simply click here to return to ASJ.