Kruger, Swaziland and St Lucia Safari
by Benoit Hermeline
(France)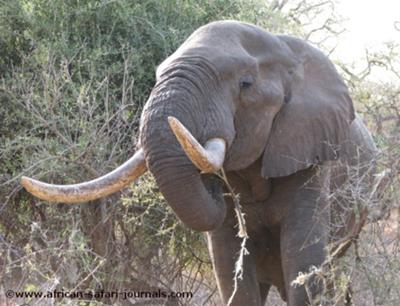 We did a self-drive trip and had no problem with self guiding, the details on the excel sheet were very appreciable and easy to follow. We booked it all by email, very easy and flexible process.
Accommodation
- Africa Sky (Johannesburg) : ++, very nice welcome and service. The taxi was very friendly, he helped us to find a pharmacy to buy anti-malaria pills for Martin.
- Blyde River resort: +, nothing to say. The weather was not top and some parks were on strike
Kruger overall - very clean in all camps, very professional gate staff and rangers. Staff in restaurant was nice but sometimes not very friendly.
- Mopani (Kruger): +
- Olifants (Kruger): -. The accommodation was nice but the staff was not very friendly
- Satara (Kruger): ++, a bit expensive but very nice camp
- Skukuza (Kruger): +
- Berg-en-dal (Kruger): ++
More Kruger reviews »
- Malolotja (Swaziland): = , nice cabin without clean hot water. It was brown so we didn't use it. But the restaurant was closed at 4pm and we didn't get info to have food to cook with us.
- Mlilwane (Swaziland): +, we were at cabin no. 3 at 200m from the restaurant and we had no info on risk with hippos. I met a hippo during a walk between cabin and the restaurant. It was the most fear of my life. The cabin was nice but we were cold because no heating systems in the cabin.
More Swaziland reviews »
- St. Lucia - Parkers cottage : ++. Very nice accommodation and a high level of service with Jan and Ken.
- A room with a view (Johannesburg): ++, Jacques spent time with us during breakfast. He let the room during the visit of Soweto and until the end of afternoon. We pay at the end.
Food
We mixed self-catering and restaurants. Variety of food was limited but ok for the period we stayed in camps.
Just advise maybe that people need to buy the wood sold in the shops because some woods are very dangerous (strictine inside).
In Malolotja, you have to know to buy food before entering in the park.
Wildlife
We saw so many animals in Kruger that it's difficult to not forget some of them especially for birds. Big five challenge completed, the only animals we didn't have the chance to see were: cheetah, black rhino and wild dogs.
We are satisfied with the amount of wildlife that we saw.
The highlight was a leopard in a tree, we took 50 photos.
I think we may have seen more animals on a guided safari, especially in guided morning and night drives. On our guided drive, we had also with EuroZulu very deep explanations on each animal we saw.
Typical Day
Our weather was very nice - sunny and hot enough to be only with tee-shirts and shorts. 1 rainy day that destroy the visit of Mlilwane?
On a typical day we'd wake up very early, go directly to safari. Return to the rest camp to have breakfast. Finalise luggages, leave camp and start game drive. Have a picnic at a nice site. Go back in the afternoon to a game drive and reach the camp just before 6pm.
Because of winter, we saw much twilight and just before 6pm, some night animals may be seen. For example, we saw two leopards before 6pm near Mopani rest camp entry.
Other Activities
- Mopani: a morning game drive, we should have taken our ski cap (ony 5°C)
- Satara: an evening game drive, lots of animals, we've done our big five during this day
- St. Lucia: a morning game drive to Cape Vidal: Jorge
(from EuroZulu)
was very kind, lots of explanations, a VIP tour because we were the only family. We couldn't do snorkelling because of big waves
- St-Lucia: full-day game drive to Hluhluwe with Paul
(of EuroZulu)
. Very kind guy, the park was "quiet" but we saw a rhino capture.
More reviews for Hluhluwe-Imfolozi Game Reserve »
- St. Lucia Whale watching. Because there is only boat launching from the beach. The waves forced the captain to cancel the session.
- Soweto - a taste with a view, a very strong experience, lots of images in our minds. No program, we followed the two women from the organization and went by feet, incredible experience. Good advice to propose it to Europeans.
Disappointments / Regrets
In general, everything was in line with our expectation. Timing was perfect regarding the number of kilometres in one day.
1) Malolotja rest camp wasn't very pleasant for two reasons, I don't think winter is the best season to visit this park and secondly, the facilities were all closed at 4pm. We also couldn't use hot water for a shower because the water was too dirty.
2) We missed the whale watching because of too big waves, just bad luck on this.
Tips and Advice
If we do a second visit in South Africa, we'll choose a 4x4 car to have a better view during safaris in Kruger. I think a B class is too small for safaris.

For Mlilwane, just advise that's a park you can use by foot does not mean there is no danger, especially with hippos ;-)

The most useful items in our luggage were camera,
binoculars
and headlamps.
Benoit's Safari Details:

Rating: 9/10

Safari agent used: African Safari Journals (make an enquiry)

Parks visited: Blyde River Canyon, Kruger National Park, Malolotja, Mlilwane, Cape Vidal, Hluhluwe, Soweto (South Africa & Swaziland)

Date of safari: 5 August for 17 days

More reviews for ASJ »

More Kruger Park Safari Reviews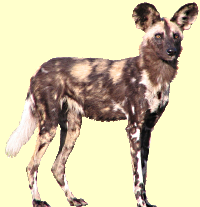 Join in and write your own page! It's easy to do. How? Simply click here to return to Africa Tour Operators Reviews.