Jambo Tours Review
by Kristin Lönngren
(Sweden)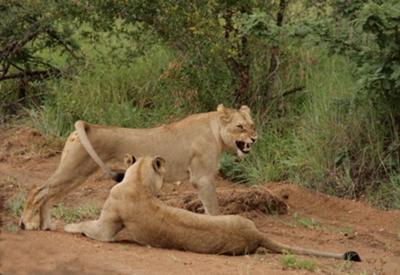 Lions close to the car
One special wildlife sighting was five lions 1-2 metres from the car; another was wild dogs feasting on a newly (2 minutes ago) killed young impala. We didn't see any leopards or cheetahs unfortunately but it's good to save something for next time : )
Safari Operator Performance
We used Jambo Tours; whom I found in my newspaper.
Most parts of their service were excellent, some were ok.
The guide in the Kruger Park unfortunately had some ideas about black people that we didn't agree with, but he was an excellent safari guide.
The guide in Cape Town was absolutely fantastic and we will absolutely contact him again if we go back.
Accommodation
White House in White River: Fantastic German couple with a cosy lodge.
Satara Rest Camp in Kruger National Park: Ok accommodation. A bit smelly from the air conditioning.
Food
In Kruger National Park more typical tourist food: omelettes, baguettes but also a more typical South African braai.
In Cape Town we ate at the most amazing seafood restaurants I have been at.
Wildlife
We saw Zebra, Lion, African Wildcat, African elephant, Wild dogs, Penguins, Black backed jackal, Side-striped jackal, Spotted hyena, Vervet Monkey, Chacma baboon, White rhinoceros, Warthog, Buffalo, Giraffe, Hippopotamus, Honey badger, porcupine, Mongoose, Common duiker, Blue Wildebeest, Kudu, Impala, Bushbuck, Steenbock, Waterbuck and a lot of fantastic birds.
Oh one of the favourite things that we saw was a heron landing on a hippo, which I managed to get a picture of. A better lens is definitely on my wish list now :)
Typical Day
We woke up very early, between 4-6 in the morning and then drove around all day until the gates closed, with breaks for breakfast and lunch.
Back at the camp we had a braai and then it was time for the night safari and after that a well needed rest.
Other Activities
We visited a village, and went to Graskop (Pilgrim's Rest), Blyde River Canyon, The pinnacles, Lisbon falls, Cape of good hope and a Township.
Unfortunately we had really bad weather during the trip to Drakensberg mountains so we didn't see very much but lightning and mist.
The highlight of these things was a visit to the Township. We walked around and visited a bar and a butcher.
Disappointments
I thought we would walk a bit more than we did but unfortunately we spent all days sitting in a car with very little time to walk around.
The first guide and his presentation of South African history was also a bit too much for us.
Photography
I read the
wildlife photography e-book
before the trip, it was very helpful. I also used it as a guide to know what to pack.
It could be interesting to have some photo techniques since many pictures are taken during rough conditions (rain, too little light or scorching sun).
Tips and Advice
Be aware that you will spend almost all day sitting in a car and it sometimes gets extremely hot (38 degrees Celsius in the shadow).
Buy or bring a
safari hat
also.
My most useful item was my camera!
Kristin's Safari Details:

Rating: 7/10

Safari company used: Jambo Tours (make an enquiry)

Parks visited: Kruger National Park and Cape Town in South Africa

Date of safari: 22 January for 12 days

More Kruger Park Safari Reviews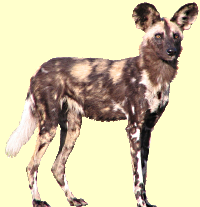 Join in and write your own page! It's easy to do. How? Simply click here to return to South Africa Safari.