Kruger Walking Safari Review
by Jo Dale
(UK)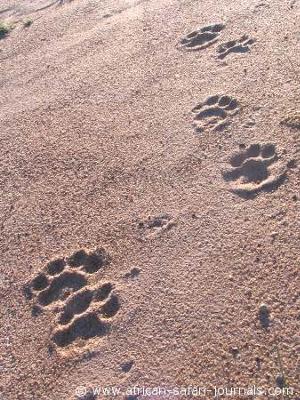 We had been briefed that cats would be difficult to find and that we would probably track rhino or buffalo, so it was with great excitement that Steve and Michael immediately found the tracks of three lions. We spent the morning following them.
Safari Agent Performance
I won the African Safari Journal prize of this walking trail!
They did very well, they helped us put together our entire itinerary, with very detailed pre-trip information provided.
The trail itself was run by SANParks. We went on the Olifants trail, Kruger National Park and spent 2 days walking.
Our guides were Steve and Michael. They were both amazing trackers, Steve was very knowledgeable and even took the time to review my bird list.
Only slight gripe was we were told to stay behind them, but at times they were both walking in different directions and it wasn't always clear who we should follow.
Also, some people struggled to keep up and the group got strung out a few times. We stopped frequently to let the last person catch up, but then they didn't get the chance to catch their breath before we set off again.
Accommodation
We stayed at the Olifants wilderness safari campsite.
It was very comfortable, with permanent safari tents, shared ablutions including a proper shower mess tent and fire pit.
There was also a nice viewing platform overlooking the river.
Food
Basic but wholesome camp fare, rusks with tea before the walk, packed lunch consisting of sausage, fruit (dried and fresh), cheese and crackers, peanuts and sweets and evening meals of a meat dish, pasta or potato/pap, salad etc.
Some of the breakfast selections were a bit eclectic!
Wildlife
Cape clawless otter from camp, elephants, giraffe, hippos (about 60), impala, kudu. Lots of birds.
We saw some interesting invertebrates including a whip scorpion in the toilet and a black rock scorpion on the walk. An army of Mutable ants were also encountered crossing a dry river bed.
The highlights were tracking lions, getting close to hippos and eles and seeing the otter.
We were very lucky to also see a leopard while having our lunch at Letaba while waiting to start the trail. It was hunting impala by the river. I only saw it for a couple of seconds before it disappeared into cover.
Walking in the Wild
We were awoken at 04.30 and after tea and rusks were driven to a site to start our walk.
It was exciting tracking the lions, knowing that they could potentially have been hiding out of sight in the bushes watching us, this excitement was heightened every time our guides stopped to check the sign (or lack of) and when we were crossing through steep-sided riverbeds where visibility was reduced and where, had there been an ambush, we might not have come out of it alive!
The tracks were shadowed by hyena about an hour and a half into our walk, after which time Steve and Michael felt that we were unlikely to catch up with the lions, who would be trying to keep ahead of the hyenas.
Each time Michael needed time to pick up the trail, Steve entertained us by showing us the signs of the bush.
Sign pointed out included, tracks and dried mud where rhino and elephant had rubbed up against a tree to clear themselves of ticks and other parasites, civet and genet tracks, various scats and middens, remains of lion kills as we also learned about the medicinal uses of the local trees and plants.
We stopped for breakfast and then came across a couple of elephants on our way back to the car, forcing us to make a bit of a detour so as not to get too close.
A more worrying sign was the tracks of poachers and then we heard what sounded like people coming our way. Steve cautioned us to get down out of sight, just in case, but it turned out to be an anti-poaching patrol on the same trail as us. We all breathed a collective sigh of relief at that!
On the second day we walked along the river and stopped to watch a pod of over 60 hippos from the safety of some rocks.
We also encountered some large groups of elephants coming down to the river to drink.
Weather
It was much cooler than we expected, and on the second day rain stopped play until about 11.00. But that worked out very nicely as I don't think we would have coped with the heat.
Disappointments or anything that did not meet your expectations
It would have been the icing on the cake if we'd found those lions!
We were also hoping that some researchers would come into camp one evening to tell us about the work they are doing to try and save the crocodiles on the river. Crocs here are in trouble because they are afflicted by a disease that hardens their body fat which means they can't move properly. This is caused by the river back flowing because of a dam in Mozambique and the pollution from industrial activity further upstream.
Tips and Advice
Book up
early because places go quickly. Check what the terrain is likely to be like and ensure you have an adequate level of fitness in case you get a hot day.
Don't forget a
hat
and a light camera.
More Kruger Park Safari Reviews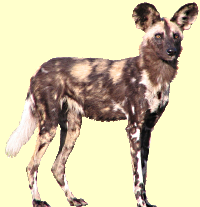 Join in and write your own page! It's easy to do. How? Simply click here to return to ASJ.