Governors' Camp Masai Mara
by Elizabeth Noble
(UK)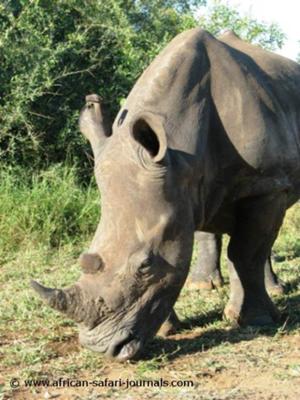 I enjoyed seeing a rhino roaming around outside our tent! The guards were there straight away to move him on; it was a little scary but very exciting!
Safari Operator Performance
We used the travel company Kuoni. They were brilliant.
Our rep was very informative and arranged everything we needed.
The guide on our safari trip was also great, amazing knowledge of the animals and wildlife.
Accommodation
We stayed at Governors' Camp, Masai Mara.
Food
The most memorable meal we had was at Tamarind fish restaurant, it was out of this world. It was my 30th birthday and my mum organised a cake and all the staff sang happy birthday to me, made it very special.
After our hot air balloon safari we had a champagne breakfast out in the bush, that was an experience I will never forget.
Wildlife
Truly the most amazing experience! We saw all sorts from zebras to giraffes, elephants to hippos.
I would say the highlight was the migration of the wildebeests, it was spectacular.
We went down to a river where we saw hundreds of zebra crossing, it was breathtaking, especially when we spotted the crocodiles on the river bank. Luckily they all made it across in one piece.
One morning, the guide got a call from another guide about a pack of lions in the area so off we went to see if we could find them. And there we were approximately 10ft away from a pack of lions. We hung around and took loads of photos, a few other jeeps had arrived by this time so we decided to move on.
That afternoon we spotted a leopard up a tree and waited for it to come down.
Saw some hippos in a pond full of lily pads which was beautiful.
A Typical Day
Alarm went off at 4.30am up and out by 5am! Had a quick coffee, met our guide and got into our jeep and set off on our journey into the
Masai Mara
.
After a busy morning out in the bush it was back to the camp. We relaxed by the side of our tent and watched the elephants nearby.
After a spot of lunch we spent a couple of hours enjoying the sunshine before heading off on our afternoon safari with a beautiful sunset backdrop.
After that we headed back to the camp and got ready for dinner.
Dinner was a barbecue which was lovely. We were whacked so headed off to bed so we could get a good night sleep ready for another early start.
Other Activities
We did a hot air balloon safari which was so much fun, an experience I will never forget.
The visit to the Masai Village was so enlightening. It was amazing to see how they lived and to see the children there. They were so pleased to show us around. We were very pleased to have the opportunity to visit them.
Tips and Advice
Pack light - comfortable
clothes
and comfy
shoes
.
Take a good camera.
Be prepared for some early mornings, but it is so worth it!
Enjoy every moment.
More Masai Mara Safari Reviews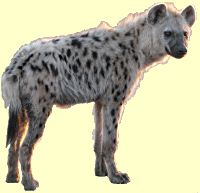 Join in and write your own page! It's easy to do. How? Simply click here to return to Kenya Safari.