Masai Mara Day Safari
by Nancy Mayoyo
(Kenya)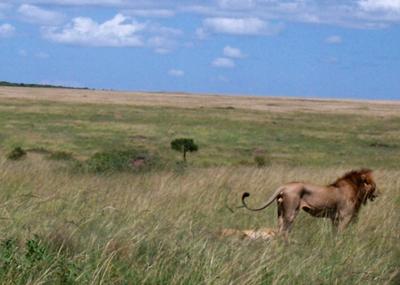 Lion 'harusi'
What amused me was the fact that before we started our tour our guide told us that there is a lion 'harusi' which translated meant wedding, and we were all like, what? Lions wed? Of course he just laughed and told us if we hurried up we might just see...
Safari Operator Performance
We hired a private vehicle which we used, not from a registered tour firm.
We then visited Masai Mara National Reserve.
The driver was excellent, careful driving and stopped when we requested. At the park we were given a tour guide who was fantastic.
He was very polite, answered all our questions and took us to all the spots we requested.
We were a large group of students and teachers but the guy was very patient with all of us and I liked that very much.
Touring the Mara was so beautiful, apart from seeing the animals I made friends interacting with other guests we met there like our friends from UK and China.
Everyone was friendly and we enjoyed talking to the tour guides and some other workers and all were really friendly and they did not hesitate to answer all our students' and teachers' questions.
Accommodation and Food
Unfortunately we didn't sleep there but we had an opportunity of visiting the Serena Mara Lodge.
It is a lovely place that I wouldn't have minded spending the night at.
We ate lunch which consisted of rice, meat stew and chicken. There was also some "ugali" which is a favourite local food for Kenyans.
Wildlife
Although we were there for an average of 8 hours we were indeed very lucky to see many animals including buffalo, elephant, giraffe, a lion and lioness secluded from the rest.
This pair was mating and as we were informed by our tour guide this had been going on for the past 3 days prior to our visit, we were told it wasn't rare to get sight of this!
What was funny is that we went round here and there but there were no lions in sight, and we kept teasing him that we were not to leave the park until and unless we saw the 'wedding' then we were told where the pair was and initially only the male was standing and we couldn't see the female, she stood up. Then....
The other animals we saw were elands, antelopes, warthog, and squirrel or it was mongoose, zebra, hippos and crocodiles at the Mara river, many birds.
One name that was outstanding was the secretary bird...I had never heard of it before! But there it was...crowned cranes, some I missed their names.
The wildebeest were already there in their numbers, and how beautiful to see them. They moved in large groups at one point some broke into a run and they followed each other like athletes on a racing field...I couldn't believe my eyes.
My only disappointment was that we didn't see the cheetah, but our guide told us it was the timing...
Typical Day
Unfortunately ours was a day safari; we started our journey from home at around 6 am and arrived at the Mara at 9 am.
We spent the day moving from place to place seeing the different animals. If I had a chance I would have loved to spend more time there.
Tips and Advice
If you plan to have a safari to Mara, if you can afford it, plan to have good time there - ours was too short!
It is a lovely place, you will enjoy everything there, seeing the animals, balloon rides, and visiting the villages...it is all worth your time.
I have only been seeing this on TV and I now confirm that seeing is believing...get there and you will have something to talk about!
Remember water!
Nancy's Safari Details:

Rating: 8/10

Safari company used: Independent travel

Parks visited: Masai Mara National Reserve in Kenya

Date of safari: 20th June for 1 day


More Masai Mara Safari Reviews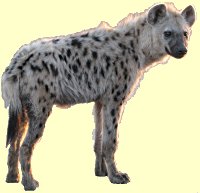 Join in and write your own page! It's easy to do. How? Simply click here to return to Kenya Safari.