Pal-Davis Adventures Kenya Review
by Siobhán Cullen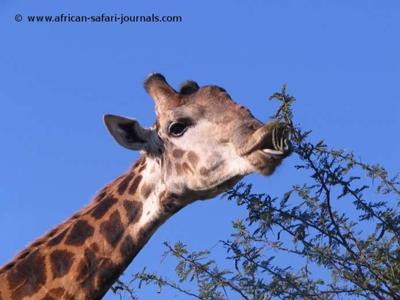 Pal-Davis adventures especially David Wathiani, were fantastic and there is absolutely nothing negative I could say about this company. It was a last-minute trip for me to join my husband while he works in Nairobi.

David has started it and due to low funds is working on a person to person referral basis and I would not hesitate to recommend him.

His bus is basic but serves its purpose well and is very clean.

Due to late planning on our part and the fact that our trip could have been cancelled up to the last minute David was very understanding and met us in our hotel on our second evening when we only then paid him some cash.

We explained what our needs were and basically left all the arrangements up to him.

On the Tuesday he took me to the Daphne Sheldrick sanctuary and the giraffe sanctuary and as we were so close to Karen Blixon his suggested I visit there also, had not originally planned to as was not on my list of things I really wanted to do.

It was fantastic as David arranged my own private guide then subsequently went out and got me a copy of Out of Africa so I could read it while there! This book I will treasure.

The following weekend my husband did not need to go into the office but needed to maintain contact so again at David's suggestion we took off!!

Lake Nakuru was suggested but as Bob had been there on a previous trip we decided to let David surprise us and he definitely came up trumps again.

We drove to Nanyuki where we stayed in a very typical African hotel, throughout my trip I think I can say I went from 5* to 0* to camping and back to 5*!

What was so wonderful about this trip was that David took his son with him, it was Chris' first time on a trip with his dad so was very special experience to share. David was born in Nanyuki and lived there for a few years so took us with him to show Chris where his roots were from – very moving.

We also visited Sweetwater and a chimpanzee sanctuary.

We made many stops both to and from Nanyuki which we thoroughly enjoyed especially The Trout Tree restaurant – we advised David not to bring clients here on way to Sweetwater as they'd never leave, we loved it.

The Blue hotel was also very enjoyable as many people from Nairobi go here for the day.

The following week we drove to the Mara where we camped. It was wonderful and I was privileged in being invited to a village by 2 Masai with no pressure to buy, I still find it difficult to look at these photos as found the whole experience very moving.

Indeed one of my special memories is sitting outside my tent while everyone slept having a drink with Simon, a 19 year old Masai, as he asked me questions about my children, schooling etc back home. As I was leaving the following day he took his blanket off his back and gave it to me and also gave me presents for my children back home.

Safari – what can I say words have now left me.

David has an incredible knowledge of nature and on our days doing our safari drives we spotted many things that others didn't see. Most especially a cheetah on the last day.

An example of David's knowledge and this is just one of many, we spotted many vultures at a kill and many other vans watching on, David ignored this and kept going as he could see it was a relatively fresh kill and suspected the animals were close by and we got to see a whole family of lions playing with their young all nicely fed while all the other vans were 100 yards away taking photos of vultures!

As previously said this is only one example of the many things we spotted on our own including a lioness beside an elephant, we watched and watched she was minding her kill!!

Following the Mara we decided we wanted somewhere nice for our last night so off again but this time to Lake Naivasha where we stayed in the Sopa lodge and the wildlife came right up to our door at dark.

Again we would never have found this on our own nor would we have been able to afford it but again David managed get a great deal.

Interestingly we asked many people why the lake was so low etc etc and we were told about the flowers however it was only during this week I saw a documentary on television about the murders etc which have taken place there – so sad.

David was very special as I told him that I wanted to do and see special things and not be part of a tourist trail, also that we were working to a budget and he completely looked after us.

Almost on a daily basis he would drive me to the bank to withdraw cash, the company had laid on a driver for me which I never used because David was so fantastic.

Would I recommend him – absolutely he becomes not only your guide but also your friend and indeed due to my recommendation I know of another couple heading out to him in April.


More Masai Mara Safari Reviews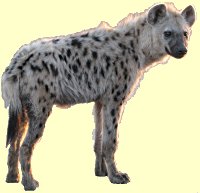 Join in and write your own page! It's easy to do. How? Simply click here to return to Kenya Safari.