Satara Safari
by Judith Wise
(USA)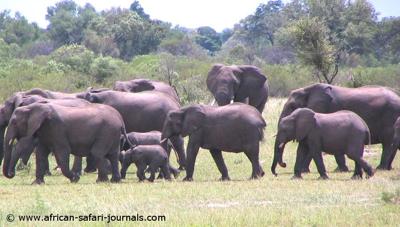 On our sunset game drive we had a family of elephants cross in front of us and after sunset we came upon a leopard eating a kill.
Accommodation
We stayed at Satara in the Kruger National Park: we loved it... very comfortable.
Also at Skukuza: very hectic and crowded (would not recommend it).
Food
The food was quite boring: cereal for breakfast, fruit & yogurt for lunch, soup/salad for dinner.
Wildlife
We were able to see all of the big 5 plus much more.
On our way to Satara we came upon a lion lying on the roadway and then a bit further on there was a giraffe browsing on the roadside.
We saw a hyena run in front of our car and proceed to a water puddle on the road, which he then proceeded to roll around in.
We saw many more giraffes and lots of zebras. A herd of cape buffalo crossed in front of our car at one point. We went to a dam and saw one hippo on the shore and 4 more in the water (along with a croc).
Typical Day
Breakfast then a 3-4 hour morning drive around the park. Back for lunch and a bit of a rest.
Then a late afternoon drive for a few hours. Back in the park before the gate closes and then dinner.
Sit outside and enjoy being in the wild and then go to bed.
Tips and Advice
I would advise to have a 4-wheel-drive vehicle. It would make getting around on the back roads a lot easier and it would place you a little higher for game viewing.
Definitely take one of the game drives offered by the camp or other provider. The guides know where to go and you get to see areas that are otherwise restricted.
One very useful item was my large
hat
for sun protection.
I have absolutely no regrets. It was beyond anything I could have imagined. It was great just being able to get away from everything for a while and be in a completely different environment.
Find out how to guide your own safari...
More Kruger Park Safari Reviews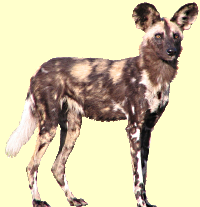 Join in and write your own page! It's easy to do. How? Simply click here to return to South Africa Safari.