Somak Safari Review
by Janet Humphrey
(UK)
We watched elephants cross the road ahead of us in the Masai Mara, and a female lioness under a bush. She yawned, got up and wandered off. It blew my mind that we were in her back garden, and she was bored with looking at us!
Safari Company Performance
It was a totally brilliant trip!
We had excellent guides who didn't give us a 'wishy-washy' tourist version but was happy to discuss the problems in the country including street children and other issues in the bush.
Food and Accommodation
Lake Nakuru Mara Simba Lodge. Ashnil Samburu Camp.
We stayed at Hemmingway's North of Mombasa - at various lodges first in the Masai Mara.
We had a mixture of buffet at the lodges, tried some traditional food at one of the evening celebrations - it was quite interesting.
We also went to Carnivore Restaurant - they have a very interesting trying tail of croc and giraffe!
Typical Day
We got up very, very early - and went out with the guide in the Japanese mini jeeps.
We often got punctures, which is not a good thing if you remember that you are OUT in the bush.
It was a bit nerve racking at first but after the fifth or sixth puncture in the week, it wasn't so bad.
It was very funny watching all the different mini jeeps all descending on a kill notified over the radio.
We also enjoyed watching the lions sleeping.
Other Activities
We were taken on a hot air balloon trip which ended rather interestingly.
Our balloon went very, very high which was a shame, as the implication was of almost "grazing the backs of the animals", but that wasn't to be.
We landed in a field about 1km across on the ONLY tree after which we bounced off onto the plain. It was exciting and scary.
Tips and Advice
Take plenty of felt tip pens for the kids in the village. It went down very well indeed!
Also remember to take plenty of deodorant.
Janet's Safari Details:

Rating: A very close 9.5/10 - nothing that stood out as a problem

Safari company used: Somak UK (make an enquiry)

Parks visited: Masai Mara

Date of safari: September for 14 days - 7 days on safari followed by 7 days on the beach

More Kenya reviews »

More Masai Mara Safari Reviews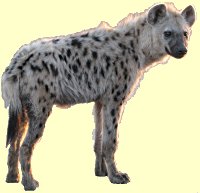 Join in and write your own page! It's easy to do. How? Simply click here to return to Kenya Safari.