East Africa Migration Safari
by Eric R.
(CA, USA)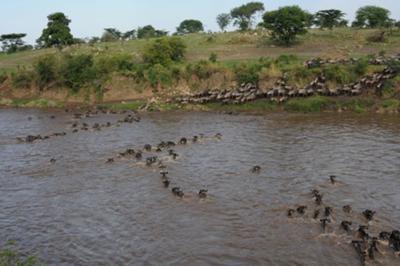 Viewing the migration of the wildebeest from either the Serengeti or the Maasi Mara was the impetus of a safari to Kenya & Tanzania. While there we wanted to see other National Parks as well as get an understanding of both countries.

A custom safari was the only manner in which we could accomplish all that we wanted within the 2-weeks we had.

Three companies were contacted. However, only Connie Ebright of Ebright Travel, Glendale, CA, promptly returned our call and indicated she could organize the intended safari.

We gave her a skeleton itinerary and she in turn patiently yet quickly utilized her experience & knowledge to flesh out a comprehensive itinerary to meet our needs; Nairobi to Mt. Kenya, then the Masaai Mara; on to Arusha, through Lake Manyara & the Ngorongoro Crater to the Serengeti and ending in Zanzibar. A whirlwind of must sees.

This extensive safari was planned & firmly put in place within an unbelievable 6 week period.

Connie & Naipenda confirmed all accommodations at very reputable, comfortable hotels & tented camps (which exceeded our expectations), arranged flights and other internal travel arrangements as well providing us guides within both Kenya & Tanzania and so providing us a worry-free, seamless safari.

At no point in the safari were we left to fend for ourselves.

A guide was assigned to remain with us (from pick-up to departure) at each of the 3 phases of our safari. The guides provided (Nicholas & Paul in Kenya, Chris in Tanzania & Kassim in Zanzibar) were personable with extensive knowledge.

They happily answered all our questions ranging from wildlife, geography, history, politics, and culture and even shared their personal lives.

They were extremely flexible, quickly going out of their way to fulfill our requests, even with slight deviations from our original itinerary.

We cannot sufficiently thank Connie Ebright, Naipenda Safaris as well as our guides for this all-encompassing rewarding safari.

We came away with countless photographs and fond memories of these two beautiful countries and their wonderful people.

Oh yes – we did see the amazing spectacle of the migration (crossings included) both in the Mara and the Serengeti!


More Masai Mara Safari Reviews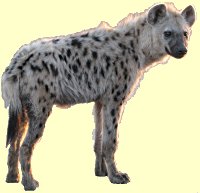 Join in and write your own page! It's easy to do. How? Simply click here to return to Ebright Travel.