Jocky Tours
by Kelli
(USA)
We nearly drove ourselves crazy trying to pick a good safari company. It's really hard to tell one apart from another, unless they're one of the big names with the fancy marketing materials. I will say that our experience with Jocky Tours far exceeded our expectations (which were based on the great time we had on safari in Tanzania).
Safari Operator Performance
Jocky Tours performed very well for a budget safari company. We had just taken a 4 day safari through the Serengeti and Ngorongoro Crater in Tanzania that someone had booked for us and really enjoyed it.
We were sceptical in trying to find a good company in Nairobi and first visited the big budget companies (Gametrackers, Best Camping, etc).
We were approached by a tout (Minneh Wangare) on the street outside of Gametrackers and we were frustrated after talking to so many companies and not finding what we were looking for (right dates, small safari car).
We went with Minneh to her office (not impressive) and her pitch sounded good but we were really leery of getting scammed (having the car break down, waiting around, crappy campsites, etc.) so we asked a million questions and eventually decided to take a chance and go with their company.
It turned out to be a fantastic decision.
Saw tons of animals, knowledgeable driver, good well maintained transport where everyone had a window and we could all stand up and look out, campsites were high quality (way better than what we had in Tanzania - these had proper beds, permanent attached bathrooms, electricity for several hours...)
Food was average.
They did not skimp on the game drives at all... we were usually among the earliest to leave and stayed out until we were all good and tired.
For a budget safari, we were definitely impressed. The company just needs to work on their marketing so it doesn't feel like you're taking such a chance!
Accommodation
We stayed in a campsite outside of the park for the first two nights. Some companies tried to tell us that it was a big deal that they stayed inside the park, but honestly, we were a 2 minute drive outside, so it didn't make much difference.
The campsite was very well-maintained, with permanent tents that had attached bathrooms, hot water showers, and electricity for several hours.
They had a bonfire each night and a nice dining room with all sorts of drinks for sale.
Wildlife
Lions, wildebeests, rhinos, leopard, cheetahs, gazelles, elephants, giraffes.... we had a wildlife book and there wasn't one animal that we didn't see!
Because we were here during the time of the wildebeest
migration
, we also drove to Mara River on the off chance that the wildebeests would be crossing. They weren't but we were pleased that the driver was willing to drive all the way there (that's all he had control over).
We also saw a couple of lions stalking some buffalos and watched them attack, though the buffalos got away!
Tips and Advice
Pick the right safari company
.
For a budget safari (you can't expect luxury lodges and gourmet food), I rate this a 9! Going on safari is one of the most amazing experiences I've ever had... and that is coming off a 9 month around the world trip!!
Also,
binoculars
and a wildlife book are both worthwhile investments!
More Masai Mara Safari Reviews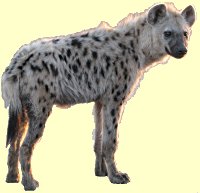 Join in and write your own page! It's easy to do. How? Simply click here to return to Kenya Safari.