Kenya Holidays
by Karri
(USA)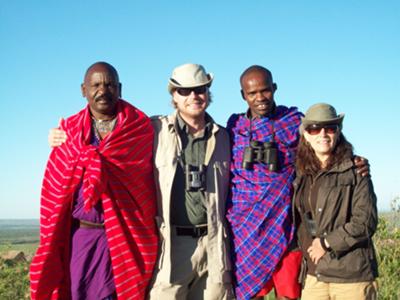 Spending Time With The Maasai
We rode horses at the Sandai ranch and that was a wonderful Kenya holidays experience. Going through a small village on horseback enabled us to see lots of the local culture. Also visited a traditional Masai village while in the Mara and that was definitely a worthwhile experience that we would highly recommend.
Safari Operator Performance
Enchanting Africa turned out to be the perfect safari company for us.
My boyfriend and I were able to custom design our trip from start to finish. It was a private tour (
just the two of us
) and we therefore had the luxury of tailor fitting each day to our own desires.
We had a full time guide who took care of our every need and who worked very hard to make sure we were able to see and do everything we chose. Our guide was amazing and we now consider him our friend.
In addition to our guide, we met several other staff members from Enchanting and they were all wonderful people who played vital roles in making our trip a true success.
Accommodation
Fairview Hotel, Nairobi: Great place for the start of our safari. It was very clean, safe and beautiful. Our guides picked us up there and took us out on tours around the city and to points of interest in Nairobi.
Sandai Homestay, located near Mt. Aberdares National Park: This was a private ranch offering cottages for visitors. We dined in the home family style with other guests but had our own cottage with a bathroom/shower.
We went horseback riding and we took a game drive to Solio Game Reserve. The ranch is in a very remote area. It was very clean and pleasant and the owner was a wonderful host. We were able to visit with other guests in a comfortable quiet atmosphere. Great Experience!
Flamingo Hill Tented Camp, located just inside Lake Nakuru National Park. Nice camp. We had our own tent with bathroom. Meals were served buffet style in the main lodge.
We took daily game drives in Nakuru Park where we saw an abundance of wildlife. Very clean accommodations. We enjoyed our one night stay very much. There were many families with children staying at this lodge.
Entim Camp, Masai Mara National Park: Wonderful small intimate camp located deep in the heart of the park. We stayed three nights with lodging in our own tent with bathroom. The accommodations were very luxurious! The staff was amazing and we were very spoiled during our stay.
Food
Meals were "non-typical" for us since we stayed in four different places. However, we enjoyed great food the entire trip and were not disappointed with any meals. We tried a couple of local restaurants in Nairobi.
We had home cooking at the Sandai and buffets at the Flamingo. While in the Mara we had wonderful meals served in the dining tent at our own table.
Wildlife
Over the course of our 9 day trip we saw just about every animal we had hoped to. We saw several prides of lions, lots of rhinos, elephants, hippos, zebra, giraffes, buffalo, two leopards (
in the Mara
), and too many more to list!
Typical Day
Our trip did not settle into a "typical" routine since we moved every couple of days. However, we did consistently get up early and complete game drives. We generally had an afternoon game drive and then enjoyed a nice dinner.
We spent some time on the road travelling between the various locations. We were in bed early every night, having been exhausted from such exciting days!
Other Activities
The highlight of our trip was the personalized attention we received from the travel company Enchanting Africa and the unique experiences we were allowed to participate in.
We were able to visit a boarding school, pet a cheetah in the orphanage, meet some of our guide's family members and tour their small farm, walk around the city center in Nairobi, visit local grocery stores and restaurants, and stop at any establishment along our route that caught our attention.
Tips and Advice
Do not be apprehensive or afraid – just enjoy every experience and opportunity that you have while visiting this wonderful country.
Pack lightly (
complete safari packing list
) – there is very little reason or occasion for dressing up. Comfortable casual clothes were all that we needed.
More Masai Mara Safari Reviews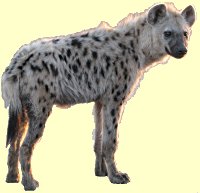 Join in and write your own page! It's easy to do. How? Simply click here to return to Kenya Safari.