Ontdek Kenya Review Part Two
by Mary Harper
(England)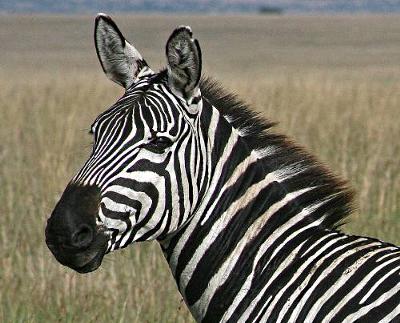 Zebra Watches Lion
Accommodation
We opted not to go 'top end' for accommodation to keep the price down but were well pleased with everywhere we stayed. La Mada Hotel Nairobi – arrived late and they cooked us a meal specially.
Outspan Hotel – really thrilled to be 'relegated' to the original part of the building where Baden Powell lived! Stunning grounds, good food and friendly staff.
The Ark – good game viewing, good food and service.
Maili Saba tented camp near Lake Nakuru - again very comfortable and stunning food.
The Rondo Retreat in Kakamega was just something else – colonial Africa. Quite simply the perfect hideaway deep in the forest.
Lake Naivasha Country Club was a bit of a shock after that but again a good room - just a bit crowded in the public areas and busy and food not as good as at other places (
but we had been spoilt
). Loved the jetty onto the lake though – hippo watching at dawn!
And finally the Mara Simba Lodge in the Mara – absolute luxury, lovely location, food and service excellent (
although my vegetarian friend didn't have as much choice as I enjoyed as a meat eater
).
Food and Other Highlights
The food was mostly outstanding and we did enjoy some local dishes. The meat and fish was wonderful – much better than on my previous visit in 2003.
Lots of fruit and we often stopped and bought fresh fruit on the roadside. Packed lunches were substantial although not over-exciting, but perfectly adequate.
Other highlights were the wonderful insight into Kenyan life we were given through our long conversations on the road with Michael and Elijah who became good friends. We are still in touch.
We went on to Tanzania for a second safari in the
Serengeti NP
and
Ngorongoro
Conservation Area (
great animals but not the quality experience we had in Kenya
) rounded off with 3 days on the beach in Zanzibar, mostly snorkelling.
Tips and Advice
The one slight disappointment in Kenya was a visit to a Masai village which, while we appreciate the need to support the local economy, was too touristy for us.
We probably packed in too much but we are both fit and used to travelling. Next time we will probably spend a longer time in fewer locations, but as this was Jenny's first visit to Africa (
my third
) we wanted to cram in as much as possible – Samburu is calling if we can have Michael as our guide again.
If you don't go with Ontdek Kenya check you have the vehicle you want, and a named guide who has the knowledge you require. Be guided by Anne and Peter who understand the safari business really well.
As 'birders' we were disappointment when we moved on to Tanzania with a different company to find we probably knew more about birds than our guide and the vehicle didn't have as good viewing.
The most useful items in my luggage were a good pair of
binoculars
, camera and moneybelt.
More Masai Mara Safari Reviews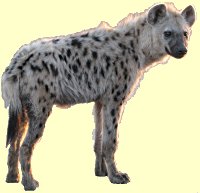 Join in and write your own page! It's easy to do. How? Simply click here to return to Kenya Safari.