Tailor Made South Africa Safari
by Debbie Staton
(Mauritius)
We saw all of the Big 5! Saw all but a leopard at Kruger one day and we followed a leopard for about 5 minutes the next night at Kapama. That was definitely the highlight!
Safari Company Performance
Every detail went very smoothly.
We were based near Hoedspruit and from there visited Kruger National Park and Kapama Private Reserve.
Vickers and Brett were our guides at Eastgate and Kapama respectively (heard about them from Wilma at African Safari Journals) - they were both excellent, very personable and knowledgeable.
Accommodation
Zuleika Country House
(near Hoedspruit)
was a wonderful place to retreat to; very private and comfortable. It was awesome to be away from crowds; food was superb!
Breakfast consisted of fruit, yogurt, muffins, toast, eggs, bacon, cheese and assorted meats.
Dinners were excellent - fish one night, chicken another, springbok another and steak on the last night.
Other Activities
Our days were very relaxed. The earliest we woke up was at 4:30 to depart at 5:00 for the half day safari. Got back around noon and enjoyed a nice long nap.
We also did a Blyde Dam cruise, microlighting, and quad biking. Quad biking was the best!
Tips and Advice
Back to back safaris can get tiring; I would suggest interjecting another activity to break things up.
Binoculars
would have been good to have. We forgot ours.
More Kruger Park Safari Reviews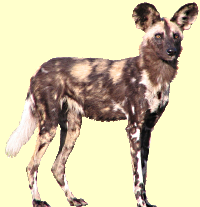 Join in and write your own page! It's easy to do. How? Simply click here to return to ASJ.