Whale Pictures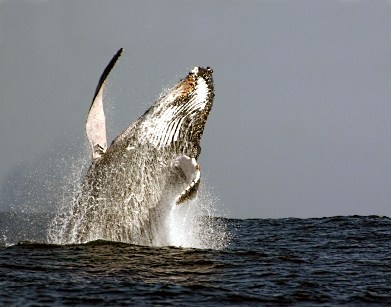 Whale pictures are reasonably easy to come by on the shores of a small seaside town called Hermanus about two hours drive from Cape Town in South Africa.
The World Wildlife Fund has recognised this unique stretch of coastline as one of the best land based whale watching areas in the world, and with good reason.
Each year around July, these magnificent creatures congregate in the bay below Hermanus to calve and nurse their young after a long haul journey from the sub Antarctic.
They remain for approximately five months and if you are lucky you might see one of them breaching like in the photo above while watching from the twisting twelve kilometre cliff path that links the new harbour and Grotto beach.
Nobody really knows why they jump out of the ocean like this, but it is an awesome spectacle when they do. The power needed to propel it's forty ton bulk out of the water is phenomenal.
It is estimated that there are probably about 7000 Southern Right whales left in the world with 2000 of those visiting the shores of Southern Africa annually.
There really is no better place in all of Africa to get photographs of these behemoths of the ocean.
I've been captivated by a mother and calf who were floating lazily about 20 metres from the shore in this bay. I spent about half an hour with them and took pictures and video from a rock that jutted out into the waves. The water was reasonably calm so they didn't move very far and it looked like the calf may have been suckling, though the water was a bit too murky to be sure.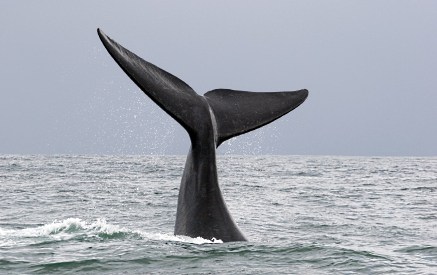 Top Three Safari Companies


These are the best safari companies in Africa ranked by African Safari Journals using thousands of safari travel reviews.